Marianne Eaves
March 22, 8:30am - 10:00am EDT.
part of a series on Water
About the speaker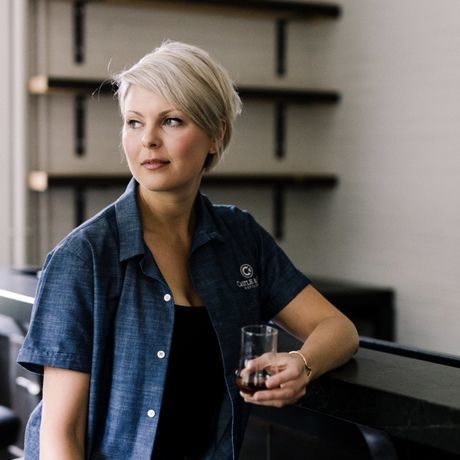 Raised and educated in Kentucky, Marianne's rise in the spirits industry is a product of dedication, hard work, and natural born talent. After graduating with a chemical engineering degree, Marianne pursued her passion for fine spirits, working her way up the ranks at a global spirits company until she earned the title of Master Taster.
In 2015, she was sought out by Will and Wes to be their partner and the Master Distiller of Castle & Key Distillery. After her first visit, the decision to join this bold team was clear. She would leave her comfortable corporate job and strike out to fulfill a shared vision.
Eaves is a leader in the new generation of spirits professionals shaping the industry. Her process and vision are informed by her uncompromising commitment to quality, authenticity, and innovation.
Local partners
Spring is finally here and world-class racing is back at Keeneland! Join your friends, family and fellow racing fans at the Keeneland Spring Meet. The Spring Meet kicks off with a special opening day on Thursday, April 4, followed by a special edition of Central Bank Thursday Night Live in the Keeneland Paddock. See you at the races!