Mariah Mansvelt Beck
March 24, 8:30am - 10:00am CET. Hosted at Zoku
part of a series on Taboo
About the speaker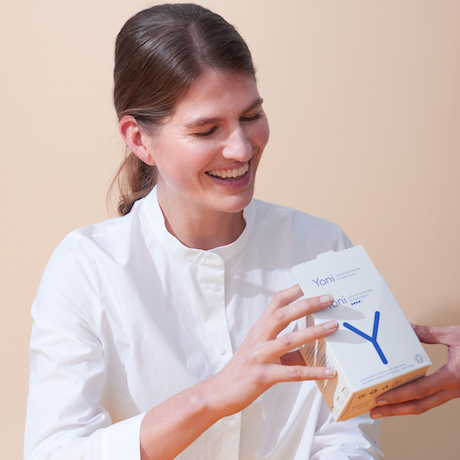 Mariah Mansvelt Beck obtained her MPhil at the University of Cambridge and spent seven years working for Médecins Sans Frontières (MSF). In 2011, a specialist advised Mariah to start using organic tampons and pads; this was the first time she'd ever thought her sanitary choices. Upon investigation, she found that not only are many tampons and pads made from synthetic materials (containing plastics and perfume) but there aren't specific rules or legal requirements when it comes to listing ingredients on feminine care packaging.
That's why in 2014, Mariah and friend Wendelien Hebly founded Yoni, organic cotton tampons, pads and panty liners. While breaking the silence and starting healthy conversations about periods, they aim to increase awareness of how the female cycle actually works and what happens in the female body leading up to the taboo-ridden moment of menstruation.
"We believe every woman should know what she's putting between her legs. So let's break the taboo, ditch the shame and start talking about periods properly."
Local partners
Zoku facilitates global living and working for the traveling professional and the global traveling creative community. Zoku is a new category in the hotel industry: a flexible home/office hybrid, also suitable for long stays, with the services of a hotel and the social buzz of a thriving neighbourhood. You can live, work, relax and socialize with like-minded people – while getting wired into the city.
With Aquent, the world's most renowned global brands come to them for high-caliber digital, marketing, creative freelance talent. For more than two decades, Aquent has specialized in placing marketing, design, and interactive talent who thrive in Fortune 500 companies. Their recruiters have in-depth knowledge of these disciplines and recruit exceptional talent with cutting-edge skills and industry knowledge.
Location
Hosted at Zoku
Weesperstraat 105
Amsterdam, 1018 VN
When March 24, 2017
8:30am - 10:00am