Mária Júdová
March 23, 8:30am - 10:00am CET. Hosted at Studio Alta
part of a series on Courage
About the speaker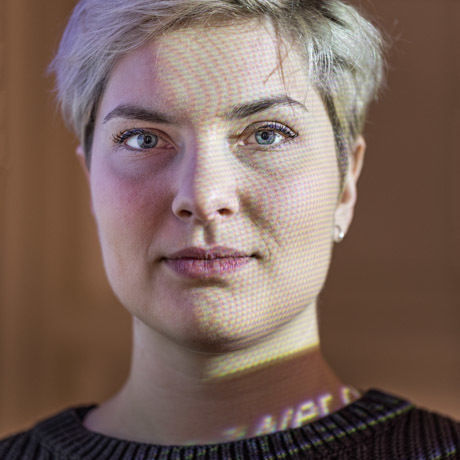 Mária is a Slovak multidisciplinary artist and performer. Her activity is strongly influenced by dance, digital technologies and interaction. She attended internship at École de recherche graphique in Belgium and working internship at CIANT - International Centre for Art and New Technologies in Prague focused on new technologies production and promotion. Currently, she is pursuing a Master's degree at Center of Audiovisual studies at FAMU (Prague) where she is doing a research on a dance technologies and use of bio-sensors in contemporary dance.
With another Slovak artist and curator, Andrej Boleslavský, she celebrated a succes for their virtual reality installation DUST - through VR headset, participants experienced contemporary dance from many perspectives and within the space.
Additionally, Mária has been the guest of international festivals and events as Cinedans festival in Amsterdan, Dutch electornic festival or Creative coding lab in Berlin.
You can find our more about Mária at: www.mariajudova.net or wwv.rdust.org.uk.
Local partners
Studio ALTA is a multicultural space and a creative hub focused on contemporary dance. Located in four industrial halls, you will find a theatre, two rehearsal rooms for artistic research and creative workshops, ateliers, and informal café known as the Living Room, which became the venue for discussions and community activities for all generations.
Additional details
This time, the talk will be in English. We meet at 8:30, start the talk at 9:00, followed by the questions from the audience. Shortly before 10 you will be free to go.
Location
Hosted at Studio Alta
U Výstaviště 21
Prague,
When March 23, 2018
8:30am - 10:00am