Malkia Stampley
March 31, 8:30am - 10:00am CDT. Hosted at Colectivo Coffee
part of a series on Taboo
About the speaker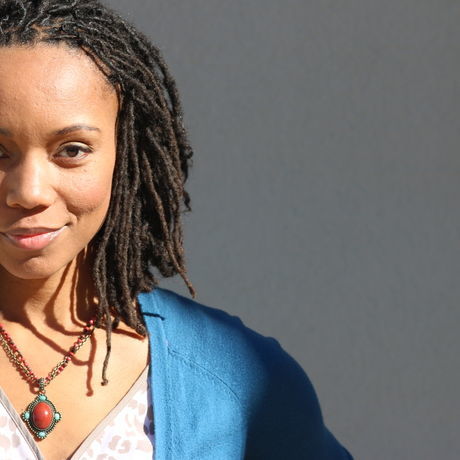 Malkia Stampley, born and raised in Wisconsin, received her theater training at Marquette University. Malkia returned to Milwaukee after working in New York and Chicago and co-founded Bronzeville Arts Ensemble, focused on illuminating the Black experience in America through theater. An advocate for diversity and inclusion, Malkia has presented at the Midwest Arts Conference, Allied Wisconsin Theater Educators Conference and a host of panels and serves on several committees and boards as an arts representative. She recently made her directorial debut with "Project: Black Lives" which premiered at Milwaukee's Fringe Festival and Langston Hughes' Black Nativity and co-produced Aishah Rahman's The Mojo and the Sayso. Malkia balances her performance, directing, producing and teaching careers while raising her three children with husband, actor Chike Johnson.
Local partners
Colectivo Coffee has been hand-roasting coffee in Milwaukee for more than 20 years. Since 1993, Colectivo have maintained their commitment to creating unique retail environments, providing strong community support, and minimizing their environmental footprint. Colectivo values creativity, innovation, and craftsmanship, and are proud to provide remarkable experiences through their people and with their products.
MKE Production Rental provides powerful audio-visual tools to empower creative professionals throughout Milwaukee and Southeast Wisconsin — from cameras to projectors, sound equipment and lighting gear. MKE Production Rental believes creativity is what moves cities forward.
Location
Hosted at Colectivo Coffee
2211 N Prospect Ave
Milwaukee, WI 53202
When March 31, 2017
8:30am - 10:00am