Maesy Ang
– Hosted at Conclave Wijaya
part of a series on Serendipity
About the speaker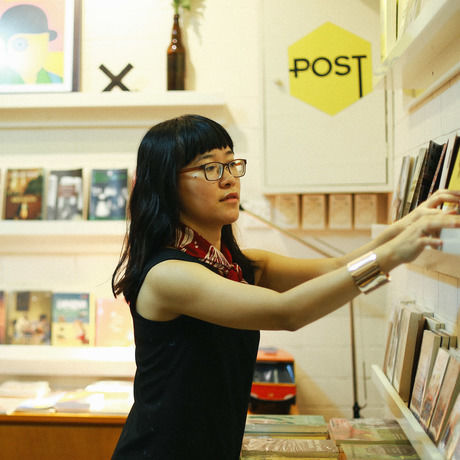 Maesy Ang works on social development, runs an independent bookshop and publisher called POST, occasionally writes stories, and reads as much as she can in between.
For the past 10 years, Maesy has been working on research, innovation, and partnerships that hopefully lead to better lives for poor and marginalized communities. She has worked in Indonesia, Timor Leste, India, and the Netherlands, published research papers internationally, and shared her work in forums such as Design Public Conclave, Social Innovation Exchange, and Asia Pacific Economic Cooperation Women Employment Forum.
She spends evenings and weekends running POST, an independent bookshop in Pasar Santa, Jakarta. POST champions independent publishers and its short life of nearly 3 years have done over 100 collaborations to bring readers and writers together. The bookshop's publishing arm, POST Press, started in late 2016 and will soon publish its second title. Maesy and her husband published a travel memoir in 2014 and are currently finishing their second book together, a novella about family and growing apart. She reads every day to stay sane and shares books she loves on Instagram as @maesy_ang.
Local partners
Additional details
Maesy on Serendipity:
Describing serendipity, those happy accidents that lead to life-changing discoveries, is like describing the feeling of falling in love. It is always personal, heartfelt, and make sense only when told as a story. I'd like to share three stories that are close to my heart: an independent bookshop born in a traditional market in Jakarta; an art-project turned into a collective of action heroes addressing street sexual harassment in India; and a daydreaming collaboration between a granddaughter and her grandmother. Through those stories, I hope to spark a conversation on recognizing and embracing serendipity.
Location
Hosted at Conclave Wijaya
Jl. Wijaya I No. 5C, Petogogan, Kebayoran Baru
Jakarta, DKI Jakarta Indonesia 12170
When
–