Maceo Paisley
– Hosted at VIRTUAL
part of a series on Radical
About the speaker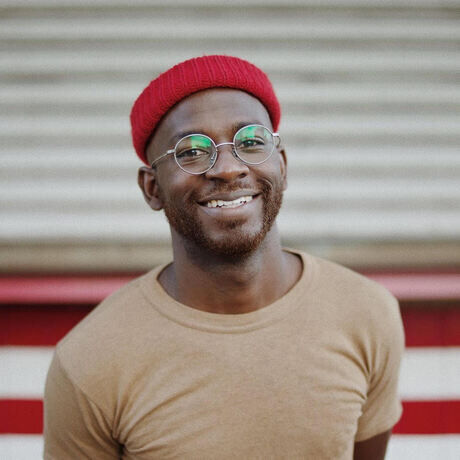 For the past decade Maceo Paisley has danced professionally, performed on national stages as a dancer, spoken word and performance artist. As an artist and curator Maceo has collaborated with director Leila Jarman, and composer Michael Sempert, to create the short film Dynamite that won the Grand Jury Award as well as the Social Justice Award from the 2019 In/Motion Film Festival. His first book Tao Of Maceo: Identity, Relationships, Work: A Journal On Living, is available from Correspondence Print where books are sold. His TedxCrenshaw talk, How To Make Time, can be viewed on their site.
He is currently on curatorial fellowship at the Museum of Contemporary Art Detroit.
Maceo will be sharing his perspective on radical new ways to think about how we listen, what we hear, and how that affects our conversations and interactions.
Local partners
Media Temple is a leader in web and cloud hosting. Media Temple hosts everything from artsy design blogs to huge social networks. What's your big idea? (mt) would love to help you out. Learn more about their clients and hosting plans.
The Noun Project community is creating, sharing and celebrating the world's visual language. Visit Noun Project and download professionally-curated icons and art-quality photos for every project.
Location
Hosted at VIRTUAL
Zoom at your home with your favorite cup of coffee or tea
Los Angeles, California United States
When
–