Lucy van Oldenbarneveld
June 29, 8:30am - 10:00am EDT. Hosted at Makerspace North
part of a series on Craft
About the speaker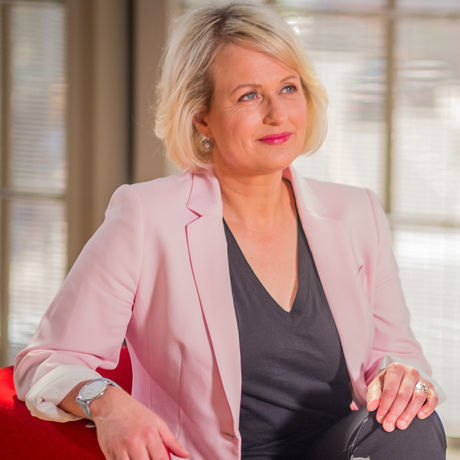 We're inviting co-host of CBC Ottawa News at 6 , Lucy van Oldenbarneveld to the CreativeMornings Ottawa stage as this month's speaker on Craft! Lucy will share some of the twists, turns and "yesses" that helped shape her craft and made a difference at critical points in her life and career.
As the co-host of CBC Ottawa News at 6 , Lucy is known around the newsroom for her vibrant energy, quick wit and love for all things Ottawa. When she first joined CBC Ottawa in 2003, she worked as a field reporter and Friday host of the popular radio show Ottawa Morning , where she was an empathetic interviewer with a sense of humour. She then moved to television, hosting the flagship daily newscast in 2006, and welcomed co-host Adrian Harewood to the desk in 2011.
Her work has been recognized with a Canadian Screen Award nomination, a Gemini nomination and the Gold World Medal for Best Talk / Interview program at the New York Festival.
Local partners
A partnership between Photographer/Director John Kealey and Multidisciplinary Designer/Director Kyle Megill, no hands is a creative multidisciplinary team focused on the art of storytelling through video.
Additional details
CreativeMornings is a monthly breakfast lecture series for the creative community with chapters in over 185 cities around the world. Each month we host an event that is always on a Friday, always in the morning, and always free. We provide coffee, a light breakfast, and a 20-30 minute presentation from a local creative person on the global CreativeMornings theme for that month.
Event Schedule:
8:30 AM - Doors open
8:30 - 9 AM - Check in, enjoy breakfast
9:00 AM - Talk begins
9:30 AM - Q&A with speaker
9:45 AM - Audience takes the stage
10:00 AM - Off to work!
About the theme:

A craft is the instrument in which the authenticity of your being is communicated.
Your craft is like a portal to your inner world, and as an artist, it's your duty to pull it out of the vortex. Craft is a catalyst for our identity and the soil for cultivating meaning.
It behooves us to realize that who we are and become—our values, beliefs, thoughts, observations—influence what comes out of the violin, sketch, or photograph, not the other way around.
This month's global exploration of craft was chosen by our Mumbai chapter, illustrated by Hemali Vadalia, and presented by Adobe.
Directions & Parking:

Driving? Head to the south end of the parking lot on City Centre Ave, just passed Orange Gallery. Veer right towards the ramp and onto the second level.
Biking? Woven between a number of intersecting bike routes, cyclists can turn off the path into the main level of the City Centre parking lot. Head towards the south side of the lot, and ride up the ramp to the second level. You will be able to store your bike inside.
Walking? Head up the ramp at the south side of the parking lot, just past Orange Art Gallery, to the second level.
Find it on the map.
Location
Hosted at Makerspace North
250 City Centre Ave, #216
Ottawa, ON K1R 6K7
When June 29, 2018
8:30am - 10:00am