Love, in all its declinations
– Hosted at Frog Milan
part of a series on Love
About the speaker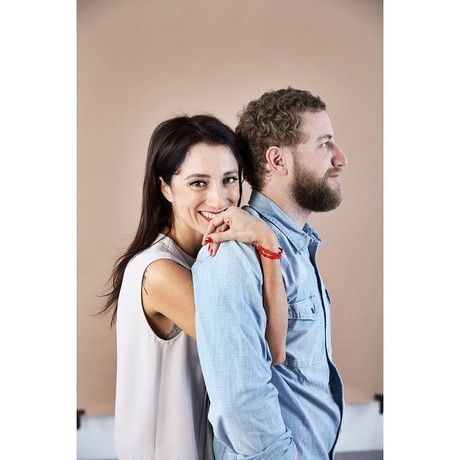 A Gipsy in the Kitchen is a blog that tells stories about food, travel and lifestyle through the lovely words of her founder Alice Agnelli. It all started as a way of sharing recipes and life moments with her best friends. As Alice grew, her passion for cooking grew with her, eventually helping her during a very difficult period. She then decided that she was going to turn every tear into positive energy and when spring began again so did her own personal emotional spring.
Three years ago Alice met her boyfriend Alessandro, who between a romantic dinner and an adventurous trip decided that he would join her in this project. Alessandro is a product designer who's always loved photography: neither of them had ever thought that they could share this passion, not even Alice, who up until then had worked as press office manager for Stella McCartney.
Jaunary 2015: on a return flight from New York, last rows in economy class, a hostess gave Alice and Alessandro free champagne glasses. So they thought: why not? Why not live the life they had always dreamed of, focusing on what they love more and turning their passions into work, so that everyday would mean making up happy, next to each other for the rest of their lives. It's as if that night on that plane, in the middle of the Atlantic, they had both been joined in a wedding of love and of shared lives.
Local partners
frog is a global design and strategy firm. We transform businesses at scale by creating systems of brand, product and service that deliver a distinctly better experience. We strive to touch hearts and move markets. We partner with clients to anticipate the future, evolve organizations and advance the human experience.
More than 15 million people and businesses around the world use Mailchimp's marketing automation platform to to reach their customers and grow their business. Mailchimp shares CreativeMornings' belief that we're better when we work together.
Additional details
How can love change everything in our lives and affect every detail in our path, making our lives better? This Creative Morning will be all about love: love for ourselves, love for the food we cook, love for the magic in our lives. A Gipsy in the Kitchen will share with us not only recipes and travels, but also a positive philosophy by which dreams must not be locked away in a drawer and every passion ought to be part of your everyday life, turning obstacles into new goals. If you want it, you can do it! It doesn't matter if there are no safety nets, positive thinking is and will always be our salvation. A journey through authenticity, sustainability and respect. Good ingredients, good food, good life.
The talk will be held in English.
Location
Hosted at Frog Milan
Via Ugo Bassi, 21
Milan, Lombardy Italy 20159
When
–