Lina Maria Kotschedoff
August 30, 8:30am - 10:00am CEST. Hosted at Flora & Fauna
part of a series on Justice
About the speaker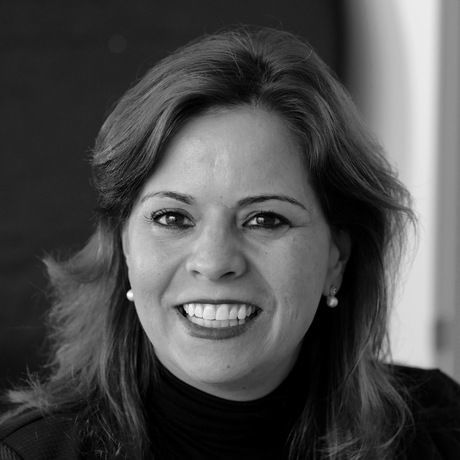 Justizia - goodness of justness is blind faulted because she should not judge based on colour, gender, social status, or anything else. Ideally people, systems, companies, etc. should also not judge people either, however it happens every day. Lina Maria will share insights and learnings of her life and her experience being judged or misinterpreted due her dissection to encounter her life "normally" even being visual impaired. Not just by her environment but further by herself in what she can and should or cannot and should not do in the perceptions of others. She will talk about the power of creating your own way to make the world everyday a little bit fairer, tolerant and open for the concept of everybody's rights to live a great life.
Lina Maria Kotschedoff (36) juggles different roles in her daily life. By day she works as a Start Up & Community Manager, as well as Coworking Manager for Stadtwerke Düsseldorf AG. Further does she work as a Business Coach with a focus of enabling her clients to own their decisions, life's and careers. Owning her own stories, being handicapped/visual impaired since she is a child, she gives speeches to inspire people by sharing her challenges and success that she acquired in her life so far. And that not being enough is she highly engaged in different NGOs in Germany and Brazil either as founder or as ambassador always related to children, education and opening eyes to everyone's potential. 2018 she run her first marathon and raced through her charity run more than 8.000 € for the Favela education e. V. Next year she is planning to run her next charity marathon. Last but not least she started an initiative with a friend from Sao Paulo Brazil with the goal to foster the exchange.
Local partners
Wacom's vision is to bring people and technology closer together. We provide interactive pen displays, pen tablets, and styluses to equip and inspire everyone to make the world a more creative place. The advanced technology of Wacom's intuitive input devices has been used to create some of the most exciting digital art, films, special effects, fashion and designs around the world.
FLORA & FAUNA IST EIN ORT FÜR EINE KREATIVE COMMUNITY. Ein Ort der Begegnung, des Austauschs, der gegenseitigen Inspiration und der gemeinsamen Entwicklung. Ein Ort für Konzentration, Kontemplation und Kollaboration. Ein Ort für Werktage und Feierabende. Zuhause in Düsseldorf Unterbilk. FLORA & FAUNA ist ein Creative Habitat
SIGMA System Audio-Visuell GmbH ist ein auf professionelle Präsentationstechnik spezialisiertes Unternehmen. Verkauft und installiert Medientechnik für Museen, Konferenz- & Ausstellungsräume. Vermietet und betreut Veranstaltungstechnik für Konferenzen, Messen und Events. Führt Service- und Wartungsarbeiten an AV-Technik durch.
Location
Hosted at Flora & Fauna
Florastraße 75
Düsseldorf, Germany 40217
When August 30, 2019
8:30am - 10:00am