Liam O'Shea AKA. Hope Works
– Hosted at Hope Works
part of a series on Courage
About the speaker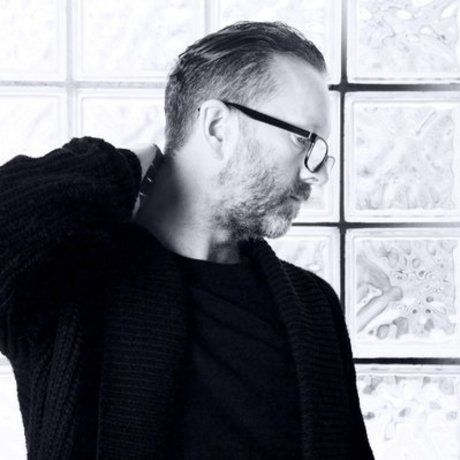 'Sheffield is a city well accustomed to the sounds of clattering, metallic percussion and deep, experimental electronics; and there are few out there that can claim responsibility for that more than DJ, promoter, producer and self-professed "warehousing agitator", Liam O'Shea – or Lo Shea to you and me.
Along with the untouchable sounds of Sheffield founded label, Warp, and a number its esteemed artists (The Black Dog, LFO and, briefly, Autechre), Lo Shea has been one of the champions of the northern city's electronic and club music landscape in recent years. His productions and DJ sets race between ferocious techno, relentless, wiry electro and acid infused EBM, with a melodic sensibility never lurking too far from the surface. With releases on labels like SZA, Rekids, DEXT Recordings and his own Seaghdha imprint, Lo Shea's peerless talents as a producer and DJ can be spotted throughout the UK's underground culture and beyond.
Now in its sixth year, and with parties featuring Jeff Mills, Nina Kraviz, Floating Points and Theo Parrish also under its belt, Hope Works calibre of event is unmistakable when it comes to dance music. But O'Shea is also keen to branch into more experimental, adventurous spheres of art and technology with the project. With this in mind, last October he presented No Bounds Festival, a weekender hosted in Hope Works that blended a cutting-edge musical line-up with a wealth of audiovisual and art installations, panels and improv.
"[It was a way of] building on what we've been doing here at Hope Works," he says of No Bounds. "To develop something in the north that's forward thinking and adventurous and which joins the international conversation along with Sonar, Mutek, Unsound, Berlin Atonal, CTM and other great festivals that approach things in a certain creative way."
As far as O'Shea is concerned, Sheffield is the ideal home for these unique and experimental arts events. It becomes immediately apparent then that he is not only a determined promoter and champion of forward-thinking club music, but of ambitious creative works across the board.
"I believe Sheffield's unique history makes it appropriate to start something that speaks to the sort of people interested in [that type of festival]," he says. "No Bounds is exploring new ground in the context of Sheffield's distinct history and assets while the same time we're making a real effort to be as diverse and inclusive as possible, as I think diversity is way more interesting."
When it comes to Hope Works and pushing the Sheffield scene forward, O'Shea is not afraid to take risks in the hope that the club becomes synonymous with choice curation. "Sometimes it's about platform and representing art forms that need a home and a place to be seen," he explains. "This can encourage artists out there to follow their dreams, as well as giving people in Sheffield the opportunity to see and hear artists that normally wouldn't come to the city. I've taken hits doing this, but I want to use the position I'm in to make a positive difference out there as well as to survive."
That risk factor, and the importance of thoughtful innovation is just as vital to Lo Shea's productions. With a musical background that spreads across the genre-spectrum, from folk to drum & bass, he feels there is enormous significance in the combination of musicality and technology.'
– DJ MAG, Eoin Murray is DJ Mag's digital staff writer. You can find him on Twitter @eoin_murraye
Liam will be up and talking #CMcourage for a rare intimate morning share. Spring is shaping up nicely. We will be gathering at Hope Works Warehouse. See you there!
Local partners
Location
Hosted at Hope Works
Hope Works Warehouse
Sheffield, England United Kingdom S4 7YQ
When
–