Leslie Hawke
September 25, 8:30am - 10:00am EEST. Hosted at Cinéma Elvire Popesco
part of a series on Empathy
About the speaker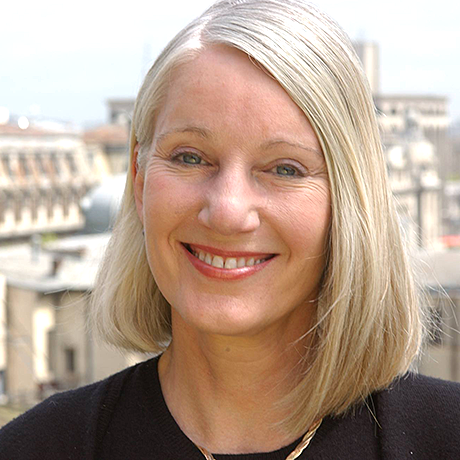 Leslie Hawke came to Romania as a United States Peace Corps volunteer in 2000. Under the auspices of the Fundatia de Sprijin Comunitar in Bacau, she and Maria Gheorghiu initiated the Gata, Dispus si Capabil ("Ready, Willing & Able") programs for marginalized women and children in 2001.
Hawke and Gheorghiu founded the Romanian NGO, Asociatia OvidiuRo, in 2004 whose mission is to get every poor child in kindergarten for a better chance to a proper education and integration. In 2005, USAID awarded Hawke its "Outstanding Citizen Citation" for the development of innovative programs for impoverished Roma children and families.
Hawke had 25 years' experience in educational publishing and non-profit fundraising and program development before coming to Romania. Her career includes 15 years with CBS Professional Publishing Division in editorial development and marketing, five years in NGO management and five years in Internet publishing. An alumni of the University of Texas and the University of Connecticut she has done graduate work in public policy and elementary education. She is married and divides her time between Bucharest and Boston.
Photo credits: Amarjit Sidhu.
Local partners
The lecture will be held at Cinéma Elvire Popesco, which is part of the Institut français de Bucarest.
"Placé sous la tutelle du Ministère de l'Europe et des Affaires étrangères, l'Institut français est un centre de ressources et un lieu d'échanges culturels au sein de Bucarest agissant sous l'autorité de l'Ambassade de France en Roumanie. Ses différentes missions consistent en la diffusion de l'enseignement de la langue française à un public large, et de création artistique française en coopération avec divers partenaires culturels. L'Institut français est donc un instrument d'influence, de coopération et de promotion de la culture française, permettant d'affirmer les valeurs de la liberté d'expression et de la diversité."
Additional details
As usual, breakfast is in the garden, the talk is in the cinema hall.
Location
Hosted at Cinéma Elvire Popesco
bd. Dacia 77
Bucharest, Romania 020051
When September 25, 2015
8:30am - 10:00am