Leslie Gray Streeter
August 16, 8:00am - 10:00am EDT. Hosted at Center for Creative Education
part of a series on Justice
About the speaker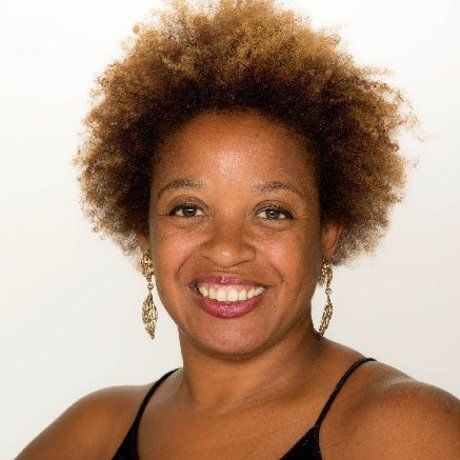 Leslie Streeter has been an award-winning columnist, journalist and reviewer for more than 25 years, the last 17 of which she's spent at the The Palm Beach Post. She's had the honor of telling the stories of her neighbors, her county and her world through culture; the songs they sing, the food they eat, the movies they love and the words they read. A native of Baltimore, Maryland and a graduate of the University of Maryland, she was told by a professor that she'd never be a film critic because there weren't black female ones. She's made it her mission to not only prove him wrong, but to exemplify to other underestimated people that other people don't get to define their limitations. Screw those people.
In March 2020, Leslie's first book, "Black Widow: A Sad-Funny Journey Through Grief for People Who Usually Avoid Books With Words Like 'Journey' In The Title," about the first year after being widowed at 44, will be published by Little, Brown and Co. The widow and grief community that she unexpectedly and unwillingly joined has become a focus for her, and she is a yearly speaker at Camp Widow, a seminar for widowed people, and is a contributing editor for the website "Modern Loss." Her take on "Justice" is the idea of reconciling that bad, awful things happen to really good people and the importance of finding justice not in the absence of pain, but in the jagged rebirth and healing that can arise from it.
Additional details
Please bring your own mug to our August Event and beyond!
Location