Laura Allred Hurtado "ROOTS"
January 31, 8:30am - 10:00am MST. Hosted at Backcountry HQ
part of a series on Roots
About the speaker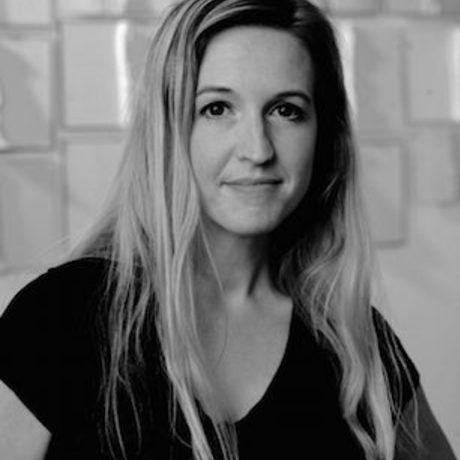 We are excited to have Laura Allred Hurtado, the Executive Director of the Utah Museum of Contemporary Art, speak for this month's theme of ROOTS and to tell us about UMoCA's upcoming "Guerilla Girls" exhibition and the roots of feminism in art.
Their upcoming exhibit will represent the Guerrilla Girls, an anonymous group of feminist, female artists devoted to fighting sexism and racism within the art world. The group formed in New York City in 1984 with the mission of bringing gender and racial inequality into focus within the greater arts community. The group employs culture jamming in the form of posters, books, billboards, and public appearances to expose discrimination and corruption. To remain anonymous, members don gorilla masks and use pseudonyms that refer to deceased female artists. According to GG1, identities are concealed because issues matter more than individual identities, "[M]ainly, we wanted the focus to be on the issues, not on our personalities or our own work."
Laura will speak on the importance of the Guerrilla Girls as we enter a new decade. Her comments will discuss the upcoming retrospective of Guerrilla Girls work at the Utah Museum of Contemporary Art as well as the legacy of the group, which opens to the public on February 7th at 7PM and how exhibitions and film can be used for inclusion and advocacy.
Laura's recent projects include Angels Don't Cry, Demons Don't Cry at Nox Contemporary and two books, "Immediate Present" and "A 15-Year Expanse". She has worked and/or curated exhibitions in New York City, San Francisco, and throughout Utah, at such places as San Francisco Museum of Modern Art, Nox Contemporary, The Granary Art Center, The Utah Museum of Fine Arts, CUAC Contemporary, Riverside Church, the Rio Gallery, Columbia University, and the Utah Museum of Contemporary Art.
Additional details
Join us for another Park City CreativeMornings, as we continue our partnership with The Park City Summit County Arts Council. We are excited to be hosted at the Backcountry HQ office and have UMoCA's Laura Allred Hurtado speak on our global theme of ROOTS!
Sundance will be in full swing so plan for additional drive time and make the most of it by exploring the festival after our event with free festival shuttle bus routes.
Location
Hosted at Backcountry HQ
1678 Redstone Center Dr #210
Park City, Utah United States 84098
When January 31, 2020
8:30am - 10:00am