Larah Bross
October 25, 8:30am - 10:00am BST. Hosted at The Assembly Roxy
part of a series on Flow
About the speaker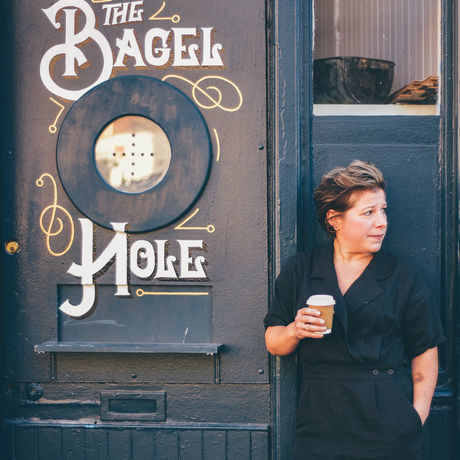 The Hole Flow Mama Bross aka Larah Bross is Edinburgh's leading bagel lady. After a gazillion great ideas and career choices ONE finally brought everything together and created what is now considered an institution and recognised as a foodie destination in the UK. Originally from Montreal, Canada Larah had always dreamed about being a performer and was absolutely certain she'd be on Broadway at this point in her life, but in 2017 when Bross Bagels opened its first shop doors in order to help her hard-working freelance Photographer partner, Marc Millar pay the mortgage and support their 2 young daughters she had no idea what her world would soon become…
Join us for this exhilarating ride as Mama Bross shares with us how her many attempts at finding her state of flow led to becoming the bagel lady.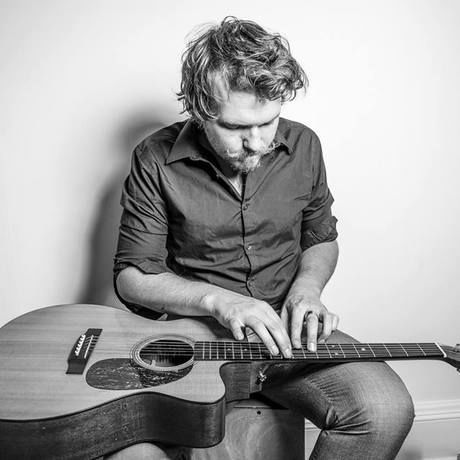 Taking the stage and shaking away the morning cobwebs, local musical genius DaveBeMac will be opening our event this Friday
Finger style at its finest - DaveBeMac weaves percussive lap-tapping and polyphonic harmonies together like only a musical genius could, blending a multitude of sounds that would usually require a multitude of musicians. Two hands, one guitar, a whole world of musical textures and a bunch of banging tunes that fit weddings to festivals and beyond - from atmospheric, ethereal melters right through to upbeat belters and certified pelters.
Armed with just a guitar and a loop station, DaveBeMac's unconventional style has wowed crowds from their hundreds to their thousands – from UK staples such as the Edinburgh Fringe, Kelburn Garden Party, Tall Ships and Knockengorroch to European festivals such as BYF Festival in Bulgaria and Birstonas Jazz Festival in Lithuania. His experience of working within a wide range of musical projects have also set him in good stead– having conducted workshops in prisons and as part of youth music initiatives and community projects, as well as one-to-one tuition, he is well versed in being personable and sharing knowledge. As well as spending time on stage, Dave is just as comfortable behind the scenes having worked as the Sound Engineer for The Stand and as the Promoter / Curator for The Pitt.
Local partners
BRINGING BROSS BAGELS TO EDINBURGH. Instead of complaining about the lack of bagels this country has to offer – founder Larah Bross decided to do something about it. Working closely with local initiative Breadshare, Bross Bagels aims to bring authentic bagels to Edinburgh and beyond. Our rustic bagels are available to buy by the dozen or filled with some NY deli inspired fillings from our shop in Portobello and Leith.
FreeAgent is award-winning online accounting software that's designed for the way small businesses work. More than 90,000 freelancers and small business owners use FreeAgent every day to track time against projects, raise invoices, file tax returns and just get on with the work they love - not the paperwork.
The Milkman provides Edinburgh with a progressive speciality coffee experience, blending its architectural heritage and background with contemporary coffee culture. Enjoy the house roast from Edinburgh's Obadiah Collective or sample the ever changing rotation of filters on offer, most recently from Bonanza, Girls Who Grind and Brew Project.
Location
Hosted at The Assembly Roxy
2 Roxburgh Place,
Edinburgh, Scotland United Kingdom EH8 9SU
When October 25, 2019
8:30am - 10:00am