LA COMUNIDAD HABLA
December 14, 10:00am - 12:30pm -05. Hosted at Sandwich2GO
part of a series on Silence
About the speaker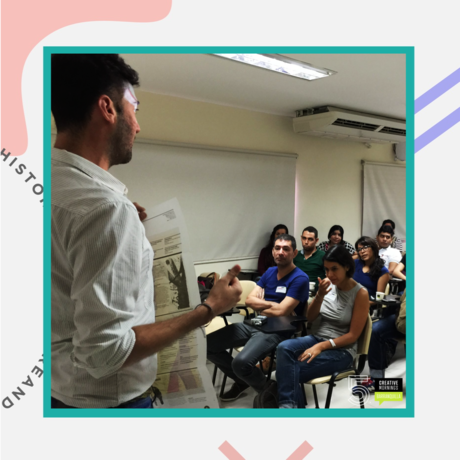 Como ya es tradición, en diciembre nos dedicamos a escuchar los proyectos que tiene la comunidad creativa para el siguiente año. Este mes, bajo el tema global SILENCIO, invitaremos a lxs asistentes a que HABLEN y compartan sus planes para el 2020 pues en #CMBaq consideramos que los sueños se hacen realidad cuando los compartimos porque de esa manera juntamos fuerzas y energías para avanzar. Por eso este mes nos veremos en la CASA2GO y nos unimos al #2GOChallenge de @Sandwich2GO #aliadosCMBaq.
Como #AbrebocasCreativo tendremos como invitada a Daniela Gómez, música, gestora cultural y colaboradora del evento, quien estará interpretando la viola.
LXS ESPEAMOS
Local partners
Café Orgánico Isabelita es cultivado en la Sierra Nevada de Santa Marta (Colombia) y fue creado para promover la cultura del buen café en el país. // Isabelita Organic Coffee is grown in the Sierra Nevada in Santa Marta (Colombia) and it was created to promote the good coffee culture in Colombia.
Additional details
Recuerda LLEVAR TU TAZA. Parqueadero disponible.
Location
Hosted at Sandwich2GO
Calle 75 # 56 - 36
Barranquilla, Atlántico Colombia ​080002​
When December 14, 2019
10:00am - 12:30pm