Kokila Hariram
November 10, 8:30am - 10:00am IST. Hosted at Atworks Guindy
part of a series on Flow
About the speaker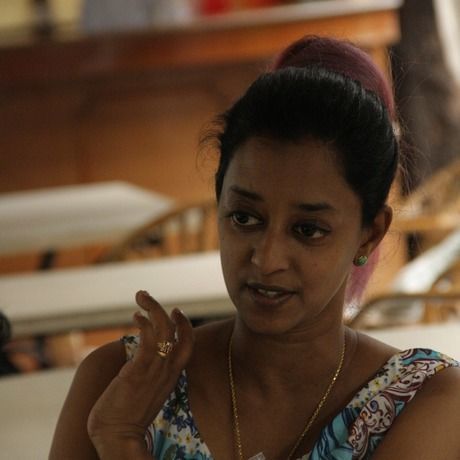 Kokila Hariram, Co-founder and Artistic Director of the Academy of Modern Danse,pioneer in Western Dance education in Chennai, is a famous face in the world of dance. She has been teaching several styles of dance including Ballet, Hiphop, Tap, Jazz, Contemporary, Salsa (to name a few) for over 20 years. She knows a thing or two about adding fun in dance, thats why she has students aged 6-60 in her classes day in and day out.
Local partners
Additional details
What is the event like? CreativeMornings is about community and inspiration. Come for both! Registration will begin at 8:30am, and we'll have coffee and breakfast ready for you. Coffee time is great for meeting the other CreativeMornings attendees. The talk will start at 9:10am followed by Q&A. We like giving high-fives.
Last Month's Theme: Last month's theme is Flow, chosen by our CreativeMornings/Mexico chapter, illustrated by David Espinosa.
Schedule:
08:30am - 09:00am Breakfast
09:00am - 09:10am People get seated
09:10am - 09:35am Talk by Kokila Hariram
09:35am - 09:40am Q&A
09:40am - 10:00am Mix, mingle and linger
10:00am Pack up

Questions? Please let us know if you have other questions about the event: Facebook, Instagram
Location
Hosted at Atworks Guindy
39, N Parade Rd, Chakrapani Colony, St Thomas Mount
Chennai, Tamil Nadu India 600016
When November 10, 2019
8:30am - 10:00am