[kin]soul - Tea and Ziggy
– Hosted at Canvas and the Arts & Entertainment District
part of a series on Equality
About the speaker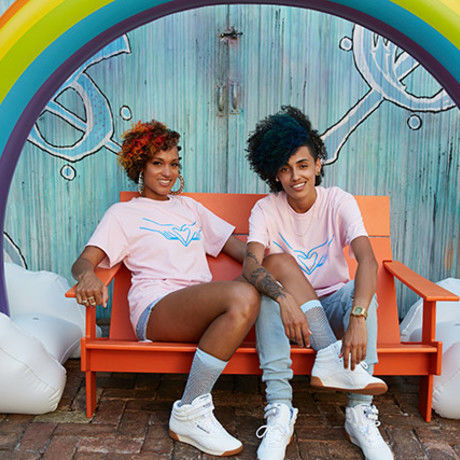 Read our Urban Outfitters interview and join us this Friday for an experience!
Fashion, art, poetry, life….
Our names are Tea and Ziggy, short forms of our actual first names, Timisha and Xiomara. We always go by the shorthand versions because our given names are difficult for people to spell and even harder for them to pronounce!
Our grass-roots movement is known as kinsoul. "Kin" refers to the idea that we are all one tribe, one family, and one human unit, and the "soul" portion of the name speaks for the truest inner form of every human - their most creative and passionate being. The idea behind kinsoul is to inspire, lead, and cultivate other spiritually-inclined creatives to follow their passions and live life to the fullest extent of their dreams. We intend to turn our own passions of art, design, and writing, and our family ideals of plant-based eating and home-educating into a sustainable and inspirational platform that will inspire others to follow their truest paths in life while creating a community of conscious souls and spiritual humanitarians.
Local partners
Location