Katrin von Chamier
December 6, 8:30am - 10:00am CET. Hosted at Havas
part of a series on Silence
About the speaker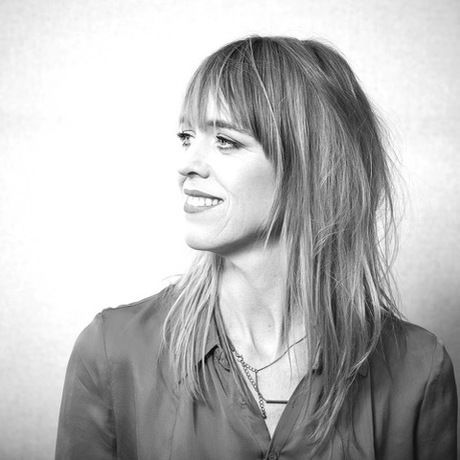 Egal wie still es ist - wir hören immer noch uns selbst. Das wissen wir spätestens seit John Cage. Wir Menschen sind ein einziger Resonanzkörper und haben das beste mobile tool dafür immer bei uns: die eigene Stimme. Sie ist höchst effektiv, sie kann in kürzester Zeit Prozesse in Gang setzen. Sie ist unsere intimste Visitenkarte. Was wissen wir überhaupt über die Stimme wenn wir über "the future of voice" reden? Wie wird eine künstliche Stimme designed und produziert? Wie sieht der Einsatz von echten Stimmen in der Zukunft aus? Wie kommunizieren wir mit voice assistants und was macht das mit uns?
Stimme ist Katrin von Chamiers Spezialgebiet, und das auf vielen Ebenen: als ausgebildete Sängerin und Musikerin, als Sprecherin für grosse Marken, als Stimmschauspielerin im Synchronstudio oder als Gesangscoach am Theater. Seit über 10 Jahren ist sie u.a. die TTS Navigationsstimme eines grossen deutschen deutschen Automobil Konzerns. Neben ihrer Studioarbeit als voice artist gibt sie als holisitic voice coach & singing therapist Einzelsessions und Workshops zum Thema Stimme. In Zusammenarbeit mit Bildenden Künstlerinnen und Künstlern forscht sie an der künstlerischen Rolle von Stimme als link zwischen dem analogen Leben und der digitalen Zukunft.
Local partners
Wacom's vision is to bring people and technology closer together. We provide interactive pen displays, pen tablets, and styluses to equip and inspire everyone to make the world a more creative place. The advanced technology of Wacom's intuitive input devices has been used to create some of the most exciting digital art, films, special effects, fashion and designs around the world.
Wir sind eine kreative Kommunikationsagentur, die alle Disziplinen des modernen Marketings bedient. Unsere Zielsetzung ist einfach formuliert, aber herausfordernd – und identisch für alle Havas Agenturen im globalen Netzwerk: "Our mission is to make a meaningful difference to brands, businesses and people."
Location
Hosted at Havas
Toulouser Allee 25
Düsseldorf, Germany 40211
When December 6, 2019
8:30am - 10:00am