Kathryn H. Ross
– Hosted at VIRTUAL
part of a series on Insecure
About the speaker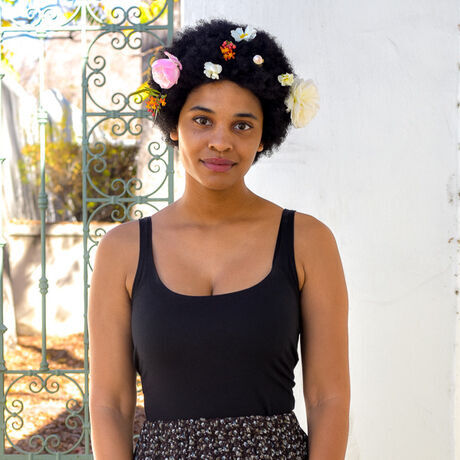 Our global theme for June is INSECURE. This month, we are excited to announce a joint virtual event with our Boston chapter!
Our guest is author Kathryn H. Ross, who will be doing a live reading of a chapter from her book, Black Was Not A Label. This essay, titled Erasure, is a powerful piece portraying her 25 year old self in a loving and raw confrontation with her 17 year old self. After the reading we'll open it up for a moderated Q+A with Kathryn about her work.
Kathryn H. Ross adores cats, warm baths, and of course, reading. Her debut  book, Black Was Not A Label (2019), is a hybrid memoir of essays and poetry that was recently published with indie press PRONTO. She holds a BA and MA in English and Writing and is a columnist for Pasadena Now, where she writes about race and culture. Her creative works range from sentimental speculative shorts and poetry to lamentation essays about living as a young black woman in America.
Read her at speakthewritelanguage.com.
Local partners
Media Temple is a leader in web and cloud hosting. Media Temple hosts everything from artsy design blogs to huge social networks. What's your big idea? (mt) would love to help you out. Learn more about their clients and hosting plans.
The Noun Project community is creating, sharing and celebrating the world's visual language. With millions of icons from creators around the world, you can get access to this leading resource for visual communication directly on your desktop with the Noun Project Mac App, or via one of many plugins.
Location
Hosted at VIRTUAL
Zoom at your home with your favorite cup of coffee or tea
Los Angeles, California United States
When
–