Katarzyna Michalska shows that improvisation is like a lifebouy when we are afraid of fauilure.
About the speaker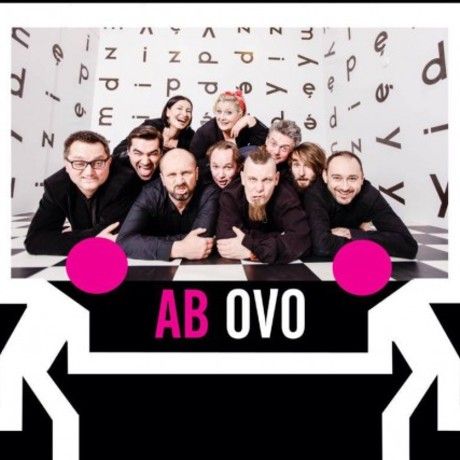 Katarzyna Michalska - aktorką teatru improwizacyjnego AB OVO. Jak sama mówi: "To teatr niezwykłych ludzi dla których IMPRO stało się nie tylko metodą aktorską ale przede wszystkim pozytywną filozofią życia. Zasady improwizacji będące gwarancją sukcesu zespołowego są tak skonstruowane aby budować i pogłębiać przede wszystkim relacje międzyludzkie. Kiedy stosuje się je na scenie i jest się świadkiem, że to naprawdę działa zaczynasz wprowadzać te metody w życie. Impro wszystkie słabości zamienia w siły, samotności w przyjaźnie, porażki w sukcesy. Podstawowa zasada impro to AKCEPTUJ dosłownie wszystko, siebie, swoje błędy, innych i ich słabości, przerabiaj je na walor i buduj dalej rzeczywistość. To lepsze od krytycznego oceniania, które odbiera piękne doznania chociażby takie jak radość. ŻYJ I TWÓRZ WŚRÓD INNYCH I Z NIMI, NIE BÓJ SIĘ SKOCZYĆ W PRZESTRZEŃ KTÓREJ NIE ZNASZ, W GRUPIE ZAWSZE ZNAJDZIE SIĘ KTOŚ Z POMYSŁEM, WYSTARCZY SIĘ TEMU PODDAĆ I IŚĆ ZA TYM. Zapraszamy na Creatives Mornings z Teatrem AB OVO, ten poranek może wiele w Tobie zmienić."
Favorite quotes from this talk
No quotes yet. Sign in to tag a quote!
Hosted by Teatr 6.piętro
Date
Videographer PropellerFilm (www.propellerfilm.pl)
Photographer Krzysztof Świergiel
36

Lovely Attendees








see everyone