Kamshuka
– Hosted at Virtual Event
part of a series on Promise
About the speaker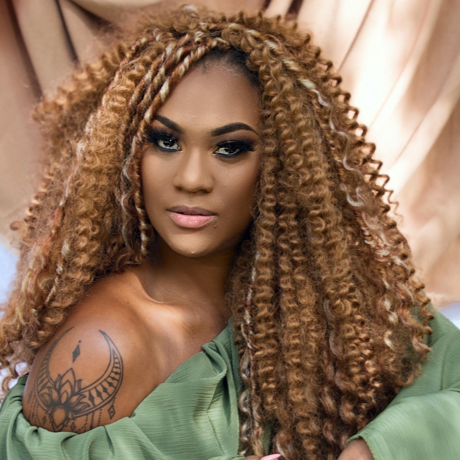 Award winning entrepreneur and community leader. 3x Author, and international speaker; Kamshuka is a "Mindfulness Practitioner" and "Certified Life & Wellness Coach" with the focus on Self love $ Wellness. She is the author of "Becoming Warrior", "Goddess11" & Atlanta's beat seller co-author of "GirlPower Uncensored".
Founder of "I AM Warrior International" & creator of the "The Conscious Warriors" online store. She has been recognized as one of Canada's Women making History & she has been featured on CBC's, Voyage LA & Voyage ATL. Also seen on Uganda's national network of NTV as an Empowered Woman of Power & an advocate against human trafficking, who spent time in the city of Kolkata, India, to rescue woman sold into sex slavery.
Residing in Toronto, Kamshuka is 𝟏 𝐨𝐟 𝟏𝟎𝟎 "𝐀𝐜𝐜𝐨𝐦𝐩𝐥𝐢𝐬𝐡𝐞𝐝 𝐁𝐥𝐚𝐜𝐤 𝐂𝐚𝐧𝐚𝐝𝐢𝐚𝐧 𝐖𝐨𝐦𝐞𝐧" 𝟐𝟎𝟐𝟎; & has been recognized as one of Canada's Women making History. She is a war child survivor of the Ugandan Civil War & her focus is based on shifting mindset patterns while creating spaces for Inspired, elevated & deep soul conversations.
https://theconsciouswarriors.com/
Additional details
REGISTER here on Monday January 25th at 10am.
Join us Online
We will be emailing you the zoom link the night before.
8:30 AM Special Music Performance
8:35 AM Join in for some speed networking break out rooms
9:00 AM Kamshuka's talk
9:30 AM Q&A
9:50 AM Your Turn! 30 sec Pitches


Grab a cup of coffee and see your favourite #CMTO pals at the same scheduled time, but while at an acceptably social-distanced space like your couch, bed, or book-nook!
Location
Hosted at Virtual Event
Toronto, Canada
Toronto, Ontario Canada
When
–