Johannes Steiner
December 14, 8:30am - 10:00am CET. Hosted at House of Bandits
part of a series on Tradition
About the speaker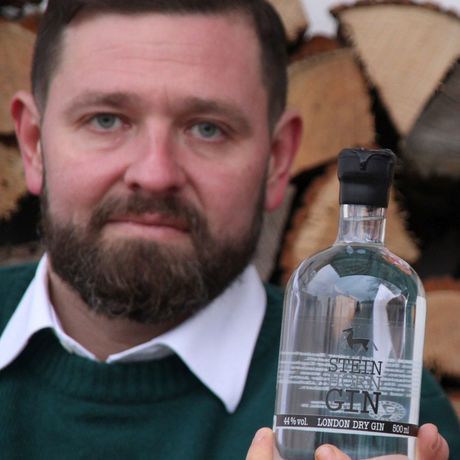 Johannes Steiner wohnt in Wien und ist Prokurist in der Lagerhaus E-Service GmbH, einer Digitalisierungstochter der Raiffeisen Ware Austria AG. Geboren 1973 in Weinviertler Ort Ruppersthal absolvierte er die Handelsakademie Hollabrunn und startete seine Berufslaufbahn im EDV- und Buchhaltungsbereich. Nach einigen Stationen im Webprojektmanagement wechselte er ins E-Marketing-Team der Raiffeisen Ware Austria AG und absolvierte ein Wirtschaftsstudium im zweiten Bildungsweg. Danach übernahm er die Leitung im E-Marketing und wurde 2016 Prokurist in der neu gegründeten Digitalisierungstochter.
Aufgewachsen auf einem kleinen Weinbaubetrieb beschäftigte sich Johannes gemeinsam mit seinem Bruder Martin mit Destillaten. Seit 2017 produzieren die beiden Steinhorn Gin, der bei der Falstaff Gin Trophy 2018 unter knapp 200 Einreichungen mit 94 Punkten als bester Gin Österreichs ausgezeichnet wurde und in der internationalen Kategorie London Dry Gin den 2. Platz erzielte.
Local partners
Additional details
We'd like to dearly praise our sponsors. Thanks to them, we'll have a delicious breakfast, can network in a relaxed atmosphere and will be inspired once again.
With you registration you give consent to use any photos, videos or audio recordings of you—made during the event—to be used in any media—including digital, print and online—by Creative Mornings. You do not give permission to provide usage of this material to third parties.
Location
Hosted at House of Bandits
Kauergasse 10/6
Vienna, 1150
When December 14, 2018
8:30am - 10:00am