Joe Macleod – Ends
November 17, 7:45am - 9:00am CET. Hosted at Göteborgs Konserthus
part of a series on Death
About the speaker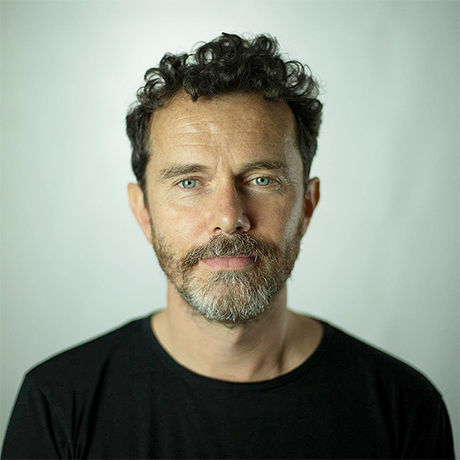 Ends. Why we overlook endings for humans, products, services and digital. And why we shouldn't.
Ends makes a compelling case that demonstrates how, over centuries, our changing relationship with death has led to the loss of our relationship with endings. Giving rise to guilt-free consumers, an overly-blamed business sector and a society which finds itself at a loss when it needs to grapple with responsibility.
Drawing on a plethora of sources in history, sociology, psychology and industry, Joe Macleod argues that we are taking the wrong approach to challenging the impacts of consumption and that we need to create coherent endings in our product, service and digital experiences so as to rebalance this.
Joe Macleod has been working on the issue of Closure Experiences for 15 years. Through his work in design, technology and services, he has detected a common pattern of denial at the end of the customer lifecycle. In the last couple of years this interest has led him to establish a research project based on sharing this insight and new approach with people via conferences, articles, teaching, projects and a book.
His 20-year professional career has been based across the leading web, telecoms and carrier companies, where he led teams and built a variety of successful products. Most recently as Head of Design at the award-winning digital product studio Ustwo, he built it into a globally recognised team, working with the world's favourite brands on the most pioneering of products. In 2013 he founded the IncludeDesign campaign; this brought the UK's leading designers together to champion creative education.
Local partners
OUR EPIC MAIN PARTNER
CreativeMornings without Gothenburg Symphony? Inconcievable! Not only do they let us use their concert hall every month, they also film the events using their broadcast quality tv equipment and are our biggest fans. The Gothenburg Symphony rock! Big time!
LOCAL PARTNER
Stendahls is a local partner to CreativeMornings Gothenburg. Every month they provide us with tech, transportation and other vital parts needed to pull off an event like this.
Location