Joe Chernov
– Hosted at Brooklyn Boulders Somerville
part of a series on Ugly
About the speaker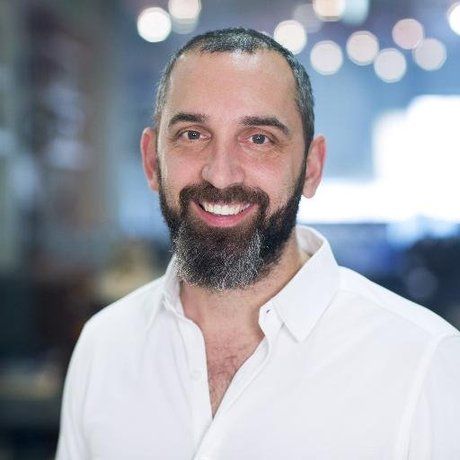 Have you ever worked with someone who just seemed too badass to be at that job? Like the cigarette-smoking, loan-sharking, Harley-Davidson-riding all star baseball player in the Bad News Bears? Yeah, me too, and his name was Joe Chernov.
Joe Chernov is the VP of Content for HubSpot, where he manages the written side of the company's creative team. He was previously the VP of Marketing for Kinvey, a mobile start-up, as well as the VP of Content Marketing for Eloqua, a marketing automation software company which he helped drive to a successful IPO. He's been named the "Content Marketer of the Year" by the Content Marketing Institute. and also blah, blah, blah, lots of other stuff, blah, blah…
The truth is, as impressive as his professional resume is, it's Joe's exploits outside of the marketing realm that make him such a one-of-a-kind guy. For the past few years, Joe has been teaming up with some of the best designers around in order to create work that aims to expose humanity's cruel treatment of wild animals across the globe, from the illegal poaching of African elephants to the absurd practice of shark finning.
In his CreativeMornings/Boston talk on 'Ugly', Joe will share with us the story behind some of his best work, exploring how he uses the power of creativity and good design in order to shed light on the ugly side of humanity's treatment of our world's wildlife.
Local partners
Additional details
CreativeMornings/Boston is back in January to tackle the theme of "Ugly"! Join us as we kick off a new year full of creativity, sponsored by our friends at Brooklyn Boulders, Union Square Donuts, and The Danger Booth. Enjoy a nice warm breakfast, great networking, and a fantastic session led by Joe Chernov. Best of all, the event is completely free for all attendees!
Location