Jessica Hay
July 19, 8:30am - 10:00am EDT. Hosted at Ottawa Art Gallery
part of a series on End
About the speaker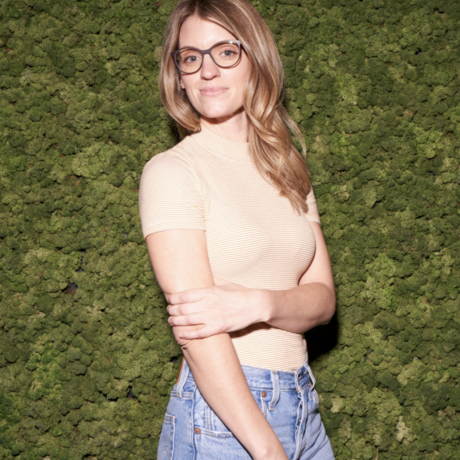 We can't wait to welcome Jessica Hay, Creative Director at Canopy Growth Corporation to the stage to speak on the end of the marijuana prohibition and how it's 'budding' new beginnings in many industries including the creative field.
This incredibly talented young woman leads the creative direction behind Canopy Growth Corporation, the world's largest and most recognized cannabis company.
Jessica is responsible for the Art Direction of the first and only award-winning cannabis-focused Visitor Centre, and has helped develop and maintain globally recognized brands such as Tweed, Spectrum Therapeutics and Canopy Growth Corp.
As part of her responsibilities at Canopy she has a leadership role in building and overseeing the internal agency of a 40+ person multidisciplinary creative team. She is working towards breaking down the stereotypes and stigmas associated with cannabis and developing a culture and brands that value community.
Local partners
Additional details
CreativeMornings is a monthly breakfast lecture series for the creative community with chapters in over 200 cities around the world. Each month we host an event that is always on a Friday, always in the morning, and always free. We provide coffee, a light breakfast, and a 20-30 minute presentation from a local creative person on the global CreativeMornings theme for that month.
Event Schedule:
8:30 AM - Doors open
8:30 - 9 AM - Check in, enjoy breakfast
9:00 AM - Talk begins
9:30 AM - Q&A with speaker
9:45 AM - Audience takes the stage
10:00 AM - Off to work!
About the theme:
Ends are unique opportunities in disguise. They allow us to make meaning out of our past relationships, experiences, projects, and seasons in life.
On the other hand, beginnings are romanticized and energize us to envision all the impressive things we will do. Headlines celebrate the latest rising startup or 'it' destinations travelers must see.
But reaching the end of something can also carry meaningful joy. Author Wes Moore once talked about the difference between our jobs and our work. Moore said, "Your goal should never be to start something. Your goal should be to end things."
When we truly fulfill an ending, it reflects growth and real change. We can create projects to end loneliness, walk away from empty relationships, change habits, or choose a different career trajectory.
The secret about 'the end' is that it actually contains countless possibilities.
Our Rio de Janeiro chapter chose this month's exploration of End and Isadora Zeferino illustrated the theme.
Location
Hosted at Ottawa Art Gallery
50 Mackenzie King Bridge
Ottawa, Ontario K1N 0C5
When July 19, 2019
8:30am - 10:00am