Jeni De La O on Ego Death
– Hosted at Bamboo Detroit
part of a series on Death
About the speaker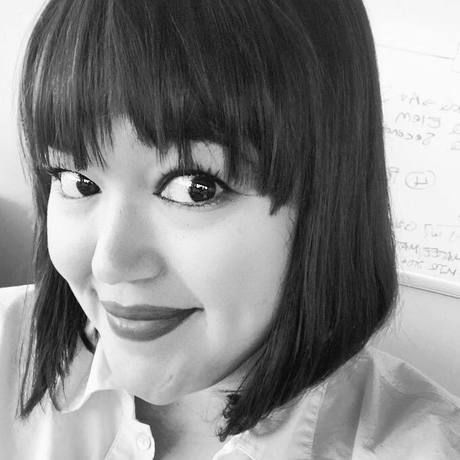 Born in Hialeah and raised in South Florida, Jeni De La O is a poet and storyteller. Jeni caught the storytelling bug in elementary school when she wrote and directed a terrible short play for Odyssey of the Mind, wherein six cats were on a crashing airplane and shared their life stories with the audience via rap–it was the early nineties. Undeterred, Jeni continued to write and explore her passion for theater through college, where she studied literature and costuming. She was drawn to the idea of how we bridge our inner selves with the exterior world. Her work has appeared in Rigorous Magazine, Rockvale Review, the Oakland Journal, Five:2:One Literary Magazine, the Feminine Collective and other places and (to the relief of her parents and editors everywhere) no longer focuses on demonstrating the emotional range of cats confronting their own mortality.
In 2005 the Atlantic decided things in Florida were a little too breezy, so it generated 28 named storms, three of which (Katrina, Rita, Wilma) paid Jeni a visit and convinced her it was time to say so long to the Sunshine State. After moving to Michigan in 2009, she fell in with the "storytelling crowd": nerdy, wordy, cool types who hang out in museums and ruminate on shared experience–thankfully they were a welcoming bunch. She has performed with the Moth StorySLAM, Grand SLAM and had the honor of performing on the Moth MainStage. She's also performed with MouthPiece Stories, The Secret Society of Twisted Storytellers, Let's Just Say… and the Lamp Light Music Festival.
In the midst of this all fabulous storytelling, Jeni found herself doing a LOT of translating and explaining and context building. "Wouldn't it be great," she thought, "if I could skip that part and just tell the story?" The very next month, she founded Relato:Detroit, the nation's first and only bilingual community storytelling series, to further enrich Detroit's already vibrant storytelling community. By providing a platform for immigrant and bilingual storytellers, Relato aims to free storytellers from the constraints of context building, code-switching and translation and connect communities through the beauty of shared experience. Relato:Detroit has been featured on ABC News, the Huffington Post, WDET's Culture Shift and Michigan Radio's Stateside with Cynthia Canty.
Don't get it twisted: storytelling doesn't pay the bills (yet). By day Jeni works in Higher Education, bringing the storytelling framework to data analysis and systems architecture to champion inclusivity and social justice.
Local partners
Huge is a global experience agency providing digital transformation and marketing services to the world's largest businesses and best-known brands. Huge Oakland is located in the historic Tribune Tower and has worked with notable local companies such as Google, UCSF and Zelle.
Bamboo builds flexible work spaces and community for entrepreneurs and creators. Founded in Detroit in 2013 by a team of entrepreneurs, we are on a mission to bring access to inspired growth to the world
There's healthy. There's tasty. Then there's healthy and tasty. At KIND, we believe you deserve both—we call it our brAND philosophy. That's why you'll find all of our snacks are pretty much the nirvana of healthful tastiness. What began with just 8 bar varieties in 2004 has grown to over 22 bars and 6 Healthy Grains snackable clusters, and a multitude of new recipes being perfected and refined to our standards in the KIND kitchen.
Location
Hosted at Bamboo Detroit
1420 Washington Blvd #301
Detroit, Michigan United States 48226
When
–