Jake Eshelman
– Hosted at Houston Food Bank
part of a series on Change
About the speaker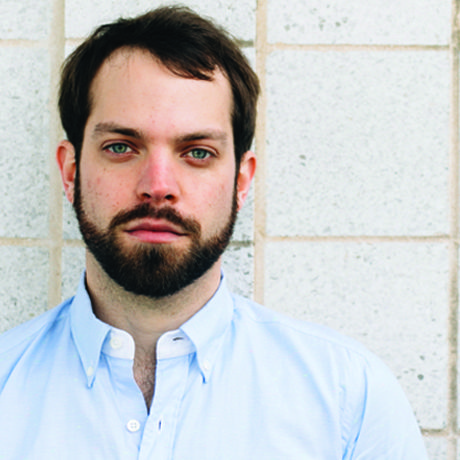 Jake Eshelman is an interdisciplinary creative and entrepreneur. Drawing on his formal background in creative writing, studio art, art history, photography, printmaking, and woodworking, Jake channels his diverse interests and experiences to build brands—namely working as the Creative Strategist for Tangelo and the Creative Director of Hamilton Shirts. Additionally, Jake is also the Founder and Wearer of All Hats behind Side Project Skateboards—a brand of handmade, vintage-inspired skateboards crafted from recovered hardwoods and American-made components. Since launching in October of 2013, his work has garnered international attention as well as several editorial features in publications such as Esquire, Trouvé, and Garden & Gun. He has collaborated with other creatives and companies around the world, including a design firm in NYC, an upscale menswear boutique in London, and a partnership Fossil flagship stores across the US. Finally, he's always excited to meet likeminded creatives and couldn't be happier to live in Houston with his wife and their two cats.
Local partners
In fall 2008, the Houston Food Bank merged with End Hunger Network, a Houston-area food rescue organization, thus making more effective use of community resources by working together as one.
In fiscal year 2014-2015, the Houston Food Bank distributed 74,000,000 nutritious meals.
The vision for the future is to expand service to the community to 100,000,000 nutritious meals by 2018.
Every dollar donated to the Houston Food Bank provides the equivalent of three meals for an individual.
We calculate this by dividing total meals provided by total adjusted costs, using a Feeding America formula. The number does not include the meals provided through SNAP (Supplemental Nutrition Assistance Program, formerly food stamps) benefits.
As a member of the nation's largest non-governmental, domestic hunger relief organization - Feeding America - our goal is to make food accessible to hungry people in their greatest times of need.
VISION: Food access for all.
MISSION: Leading the fight against hunger.
Greenway Coffee Company. Established 2009. Houston, TX. Focused on sourcing quality relationships and coffee throughout the supply chain, from Producer to Barista.
El Tiempo Cantina defines the extraordinary flavors and culture of Tex Mex cuisine. For the past 55 years, we have dedicated ourselves to perfecting every aspect of what Houstonians have come to know as authentic Tex Mex cooking. Our ultimate dedication is to each and every customer. You will feel at home as part of the family and you'll be cared for completely during your dining experience. Our servers uphold the standard to provide absolutely the best dining experience at each El Tiempo Cantina location. Much diligence and effort has been vested in developing the recipes, the training of our staff and the consistent delivery of the best Tex Mex dining experience you will ever have!
Location
Hosted at Houston Food Bank
535 Portwall street
Houston, Texas United States 77029
When
–