Ivan Schwarz
January 18, 8:30am - 10:00am EST. Hosted at CSU School of Film & Media Arts
part of a series on Surreal
About the speaker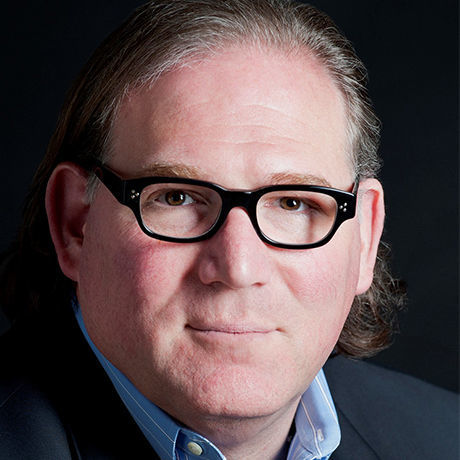 Ivan Schwarz has been the President of the Greater Cleveland Film Commission for over ten years. The Film Commission is the only nonprofit organization dedicated to bringing jobs and economic impact to Northeast Ohio through the growth of a sustainable media production industry. Since passing the Ohio Motion Picture Tax Credit in 2009, more than 110 productions have shot in Cleveland, including "The Avengers," "Captain America: The Winter Soldier," "Draft Day," "The Land" and "The Fate of the Furious" and most recently, Matthew McConaughey's "White Boy Rick" and Helen Hunt's "I See You".
Ivan has over 30 years of experience in the film and television industries, working predominantly as a location manager and producer. His work includes "Wild At Heart," "My Name Is Earl," "Entourage," "The Comeback," "From the Earth to the Moon" and Tom Hanks and Steven Spielberg's "Band of Brothers," for which Ivan won a Golden Globe.
Local partners
We've been roasting coffee in Cleveland for over 20 years, building community and coffee culture in the process. We operate four cafés around Cleveland, roast coffee for over 100 wholesale customers around Cleveland, and do private coffee and espresso catering. We're part of the reason that Travel & Leisure magazine named Cleveland one of America's best coffee cities in 2014.
Jakprints is a premier print shop with over a decade of experience in online printing. Get custom shirts, business cards, and much more at Jakprints.com
Evergreen Podcasts is a Lakewood, OH-based podcast network committed to bringing engaging, conversation-starting content to people wherever they are. The Company produces, edits, records, and publishes original, quality content about movies, comedy, classic literature, and the Great American Songbook. The Front Porch programs are distributed through the Company's website, iTunes, and mobile platforms to keep listeners going throughout their day, either on their daily commute, their morning run, or while doing the laundry! The company has produced creative, daring, and distinctive podcasts that create "conversations of substance."
Location