INVEST with Johnny H. Pate
February 28, 8:30am - 10:00am CST. Hosted at Historic 512 Ballroom
part of a series on Invest
About the speaker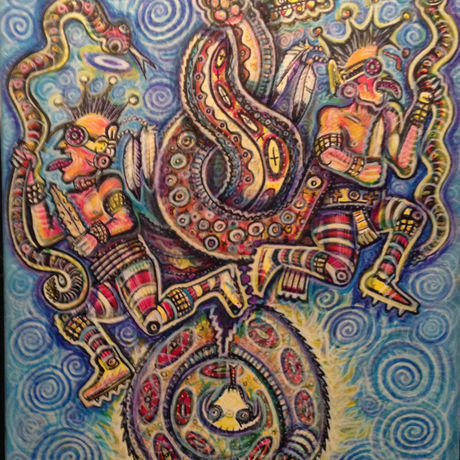 From huge animal sculptures to massive murals to award-winning documentaries, Johnny Pate invests his artistic talents in a diverse list of endeavors. A Native American artist and descendant of Choctaw, Chickasaw, and Cherokee chiefs and tribal leaders, he also leads culture travel tours around the globe. In his college years, he even played basketball for the Horned Frogs. Come hear Johnny talk about investing in yourself by tackling a wide range of mediums and projects.
Local partners
Additional details
Every day we give our time, resources, and energy to the world through our decisions. And whether we acknowledge it or not, every choice we make is an investment either for or against ourselves. Take this opportunity to diversify your dreams. Convert your doubts into positive currency and bet on yourself. Without a doubt, you'll see a worthwhile return.
Our Hong Kong chapter chose this month's exploration of Invest and Bao Ho illustrated the theme
Join us at the Historic 512 Ballroom at the Center for Transforming Lives Built in 1928 as an Elks Lodge, this is one of downtown Fort Worth's architectural treasures.
Location Center for Transforming Lives 512 W. 4th Street
Fort Worth, TX 76102
What to Bring With You
B.Y.O.M.
Low-waste is how we roll, so please consider bringing your own mug. Our eco-friendly hearts thank you!
What Else?
Come charged-up to make friends. For networking or for fun, bring your business cards and cell phone, and let's get connected!
Location
Hosted at Historic 512 Ballroom
512 W. 4th Street
Fort Worth, Texas United States 76102
When February 28, 2020
8:30am - 10:00am