INSECURE con MªPilar de Escucha Biológica.
– Hosted at VIRTUAL (Remo)
part of a series on Insecure
About the speaker
María Pilar es escritora, terapeuta experta en gestión emocional y ex-enferma de fibromialgia. Ahora mismo podría estar trabajando en su puesto en la administración (dejando de lado lo insecure), pero cambió hace tiempo la seguridad de un sueldo por la aventura de trabajar en su pasión.
Hace 10 años, recibió un diagnóstico por el que le pronosticaron una vida en silla de ruedas y sin facultades intelectuales. Hoy es una runner que corre medias maratones al estilo Luis Fonsi (despacito) y disfruta de los placeres de la vida con una sonrisa.
No hay rastro de ese pronóstico porque escuchando a su cuerpo entendió que tenía que cambiar su forma de vivir.
Y lo hizo.
Conoce perfectamente el efecto que las películas mentales que nos montamos provocan en la salud y cómo cambiar el guion de esas películas.
Nos propone entrar seguros en terrenos inseguros ¿probamos?
Additional details
¿Cuántas películas mentales te montas por miedo a lo que pasará, a lo que vendrá o a lo que no serás capaz de afrontar? Un poquito de inseguridad puede ser necesaria para motivarte a mejorar, demasiada inseguridad es corrosiva.
En esta charla vas a llevarte 3 aprendizajes:
Por qué tus dramas mentales son un rodaje infinito que te desgastan.
La clave para transformar la inseguridad en confianza total hacia ti mismo.
Cómo ser un transmisor de seguridad para los que te rodean.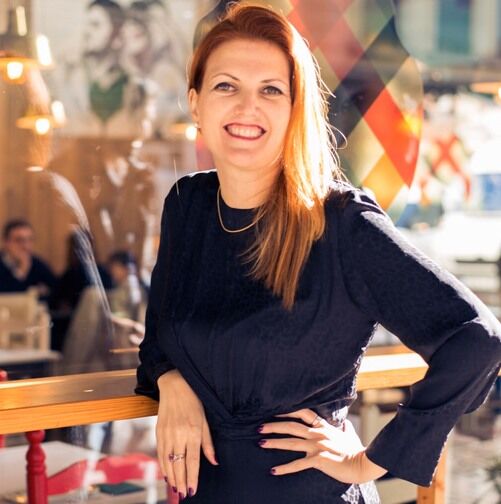 Location