Ianka Fleerackers
September 20, 8:30am - 10:30am CEST. Hosted at Industriemuseum
part of a series on Muse
About the speaker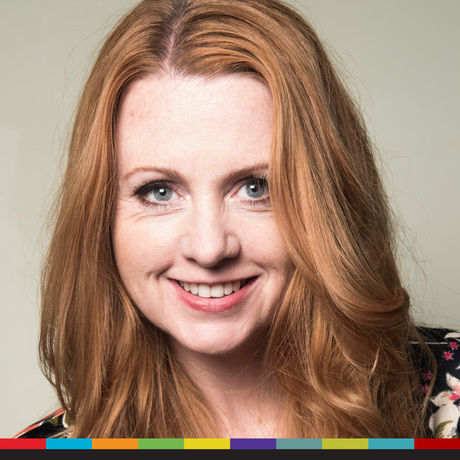 Ianka is a storytelling architect and entrepreneur with a long-standing career in media and arts. She is a published author and founder of the Thought Leaders Academy, where entrepreneurs, academics, and leaders are trained to be professional speakers. She is a sought-after moderator of significant conferences on technology, marketing, and innovation as well as an inspirational speaker on storytelling, failing forward and emotional intelligence. Ianka has already built a successful career as an actress in the past, wrote and published several books, worked for years in theatre, for national radio and television. She is a media professional in the broadest sense of the word: an expert in what is happening behind the scenes for various traditional and online media.
Local partners
ZwartOpWit — Printing Partner
🖨 ZwartOpWit is a Belgian online printer with a huge range of high quality printed products made with care.
We love the prints they make for us!
Industriemuseum — Venue Partner
🏭 The Museum of Industry is located in an impressive factory building in the centre of Ghent. In this former cotton mill, the eventful history of industry is brought to life.
And the cherry on top the cake? A breath-taking panoramic view out over the historical city centre.

Additional details
ABOUT THE TALK

On mermaids, pumpkins and hunger

"Who is your great idol, your big example?"
Ianka lost track of the times a journalist asked her that question
Does she need an idol? And a great one at that?
She would much rather have a muse.
Like celebrated artists.
Even better, be the muse of a celebrated artist.
And she almost was.
But then she got cold feet…

Ianka Fleerackers talks about her encounters with the muse during her rather eccentric journey from actor to mentor for thought leaders."

Location
Hosted at Industriemuseum
Minnemeers 10
9000 Ghent, Belgium
When September 20, 2019
8:30am - 10:30am