Virtual
What are Virtual FieldTrips?
FieldTrips are meetups to interact, learn and collaborate in an effort to level-up your creative life. Built on top of our 20,000 monthly attendees at CreativeMornings talks, FieldTrips are community-organized events built on the spirit of generosity that has powered CreativeMornings events for the past 10 years.
Thanks for participating! We're lucky to have you.
How to create a User-centered Content Editorial
October 8, 12:00pm - 1:30pm EDT.
About this FieldTrip
The goal is to understand audiences, explore why you or your business connect to them, define content, and finally, create a plan of ideas that can be prototyped and tested.
Attendees will learn a method to organise their ideas when creating a content editorial. The outcome will be a plan drafted in a template provided during the workshop. It is for all content creators, professionals and non-specialists to ideate, test and create content solutions.
Participants will have an overview of the process and will be able to start creating their own design-led, User-Centered Content Editorial plan. The workshop is virtual, presented in an online whiteboard and the outputs will be shared on Google Sheets and Slides.
1 - Goals setting: - Tools to research your audience - Tools to define the benefits you offer to your audience
2- Content: - Types of content - Creating your editorial
3- Platforms - Choosing platforms - Listing formats and production needs
4- Reaching out: - Tactics and tools to amplify your message
5- Prototype: - Tips and tricks to experiment and prototype before sharing with the world :)
About your Host Hi, I am Ana Bender, founder of FINK CONTENT, a design & content studio and author of a method to ideate and create content strategies, the 'Creative Content Kit'. I see content as a way to communicate business values, brand statement, product and services benefits to the world. As a consultant, mentor, and teacher, I love working with independent businesses to craft ideas into content that will bring great experiences to their audiences and help their businesses to thrive. Find more at finkcontent.com
Organizer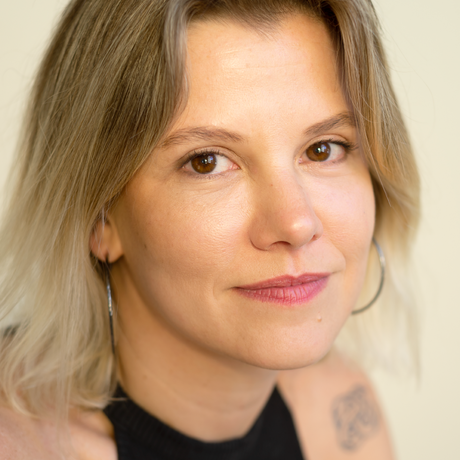 Ana Bender
Hosted at This is a virtual event, you will receive a link to attend in your registration email
When October 8, 2020
12:00pm - 1:30pm