sf
What are FieldTrips?
FieldTrips are meetups to interact, learn and collaborate in an effort to level-up your creative life.
We're limiting these events to only 25 people, they're like an intimate dinner party. Your absence will be felt so please make sure that you can definitely attend if you sign up. Also, we're in the prototyping phase, so come with an open mind and be prepared for anything.
Thanks for participating! We're lucky to have you.
Crafting Traditions: Contemporary Embroidery Revival
December 7, 8:30am - 10:00am PST. Hosted at SF School of Needlework and Design
part of a series on Tradition
About this FieldTrip
Traditional methods meets contemporary design. Learn traditional hand embroidery with SFSNAD and craft your own custom napkin, or tea towel on vintage textiles!
During this workshop you will experiment with traditional stitches and fundamental techniques such as whipped back stitch, chain stitch, and french knots. Learn about water soluble markers and how they are used to transfer designs onto fabric. Then try out embroidery to create your own future piece. All materials like thread, fabric, hoops, needles will be supplied for this workshop.
–
View all upcoming FieldTrips
We're excited to introduce FieldTrips in partnership with Adobe. Submit an idea to host your own FieldTrip here.
Local partners
San Francisco School of Needlework and Design is a nonprofit hand embroidery school located on Union Square in San Francisco. Our mission is to preserve and advance the art of hand embroidery. We provide excellence in craft education from beginner to professional levels, taught by knowledgeable educators with diverse cultural and technical perspectives.
3-19 believes in a creative coffee experience. Inspired by art and community, 3-19 connects artists with coffee lovers both near and far, where they source their coffee and in their own communities. 3-19 roasts responsibly sourced coffee and prioritizes ensuring farmers growing the beans are receiving fair wages. Stop by their cafe on 26th & Capp and use the codeword "CREATIVE MORNINGS" for a free coffee!
Adobe is the global leader in digital marketing and digital media solutions. Our tools and services allow our customers to create groundbreaking digital content, deploy it across media and devices, measure and optimize it over time, and achieve greater business success. We help our customers make, manage, measure, and monetize their content across every channel and screen.
Organizer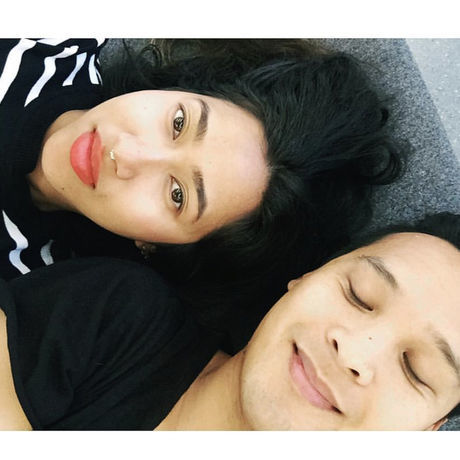 Amanda Assing
Location