Henri Holtsmeier
July 31, 8:30am - 10:00am EEST. Hosted at Your home!
part of a series on Underdog
About the speaker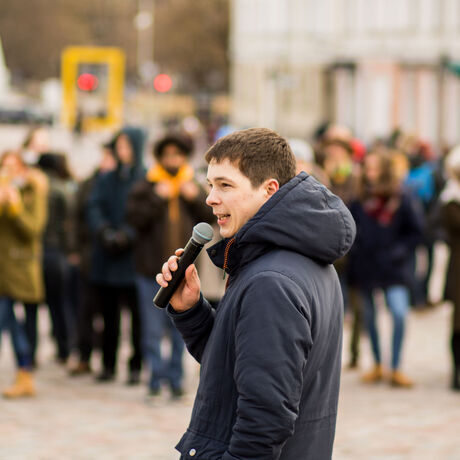 Henri Holtsmeier is a climate activist. Reading curiously philosophy and science in high school, Henri aspired to ideas of great thinkers. Yet, aspiration alone did not change the world. Writing thoughtful comment under youtube videos only gets one so far. Joining Fridays For Future youth movement, known as youth climate strikers, took him on a journey of truly realizing his potential and moving reality towards his vision of a better world. Today he is one coordinator of Fridays For Future in Estonia and member of the board in Estonian Green Movement NGO, which focus is environmental protection.
Additional details
Often, we would like to see the world as we think the world should be. Having clear values, a strong sense of right and wrong is great. War should end, politics should be made based on science and reason, my spouse should be more kind and loving. But how to actually change things for the better? Often we dream of a world based on our ideals, but the dreams don't materialize, even more, realizing the dreams would require one to go against the grain. Realizing dreams is a difficult task. What does it actually take to change the world? How does it feel like going against the grain?
Join us on 31st of July, to hear the story of an activist doing so.
Location
Hosted at Your home!
Estonia, Tallinn
Tallinn, Estonia
When July 31, 2020
8:30am - 10:00am