Hanny Kusumawati
– Hosted at Mother Monster
part of a series on Game
About the speaker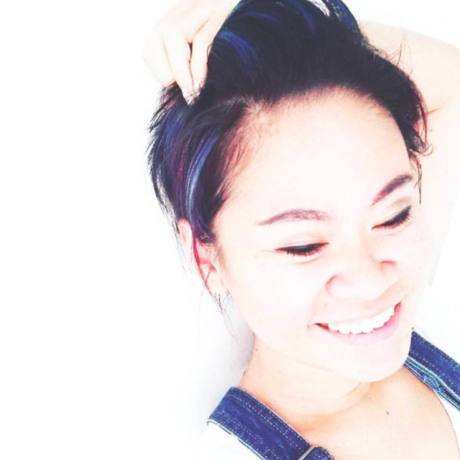 Ketika ia berusia 30 tahun, Hanny Kusumawati memutuskan untuk meninggalkan pekerjaannya sebagai Creative Director di sebuah perusahaan konsultan komunikasi ternama demi bekerja secara mandiri. Terlepas dari segala ketidakpastian bekerja sendiri, Hanny penasaran, bagaimana hidupnya akan berubah dengan keputusan tersebut.
Sejak itu, Hanny belum pernah memenangkan penghargaan, mencapai kemandirian finansial, atau menciptakan bisnis bernilai miliaran rupiah. Namun Hanny merasa hidupnya jadi lebih santai, bahkan ia jadi bisa memahami makna dari kata 'cukup'.
Sekarang Hanny masih menulis, melayani konsultasi tentang pembuatan konten kreatif, serta memandu lokakarya bertema komunikasi. Hanny kerap bepergian—dengan santai dan perlahan—lalu membagi hal-hal yang ia pelajari sepanjang perjalanannya lewat blognya, www.beradadisini.com. Hanny juga mengelola situs bersifat user-generated content bernama kamantara.id.
Belakangan, Hanny kembali menekuni minat masa kecilnya, yaitu menggambar dan membuat ilustrasi. Buku terbarunya, Break, Hearts: And Be Alright menggabungkan kecintaan Hanny pada penulisan intuitif serta ilustrasi, dan bertujuan untuk membantu orang-orang kreatif menghadapi patah hati.
Local partners
lingkaran is an educational community for creatives to develop skill and interest through knowledge sharing. We design non-formal learning experience focusing in personal development, creative skills, and entrepreneurship to help you respond the challenges of modern society.
The idea behind Conclave is simple: we want to build a place where independent creative entrepreneurs and professionals can gather, communicate and support one another. Jakarta is buzzing with creative energy but the lack of infrastructure often gets in the way. That's where we come in.
Since its opening, Plaza Indonesia has maintained its position as the country's first-class shopping and lifestyle destination, and has established a solid reputation synonymous with fashion, luxury, quality and 5-star customer service. Plaza Indonesia is distinguished from its competitor by the exclusivity of its prime retailers, the superior quality of its construction materials, up-market customer profile, first-rate services and facilities, and prime location in the center of Jakarta's business district.
Additional details
Hanny, tentang GAME :
Saat kuliah dulu, saya pernah membaca buku berjudul The Game of Life and How To Play It oleh Florence Scovel Shinn. Buku itu mengubah hidup saya secara signifikan sekaligus membuat saya jadi melihat hidup sebagai sebuah "permainan", dan saya terpesona dengan konsep tersebut.
Dalam hidup, kita adalah pemain aktif, bukan hanya pengamat atau karakter pasif. Saat saya masih menjadi Direktur Kreatif, saya membuat kampanye-kampanye yang menunggangi tren gamification di dunia pemasaran, dan saya tambah terpesona dengan bagaimana gamification mendorong pelanggan untuk bertindak.
Kemudian, tahun lalu, saya membaca buku SuperBetter oleh Jane McGonigal. Buku tersebut mengusung ide yang sudah lama ada dalam pikiran saya: bagaimana jika kita bisa merancang hidup kita sendiri, seperti merancang sebuah video game?
Maka di CreativeMornings Jakarta minggu depan, saya akan berbicara tentang itu—How I Turn My Life Into A (Some Sort Of) Video Game, and Why You Might Want to Try It, Too.
Location
Hosted at Mother Monster
Plaza Indonesia Level 1, Jl. M.H. Thamrin Kav. 28-30, Gondangdia, Menteng, Jakarta Pusat, Daerah Khusus Ibukota Jakarta
Jakarta, Central Jakarta Indonesia 10350
When
–