Hannah Clark
November 30, 8:30am - 10:00am MST. Hosted at Industrious
part of a series on Restart
About the speaker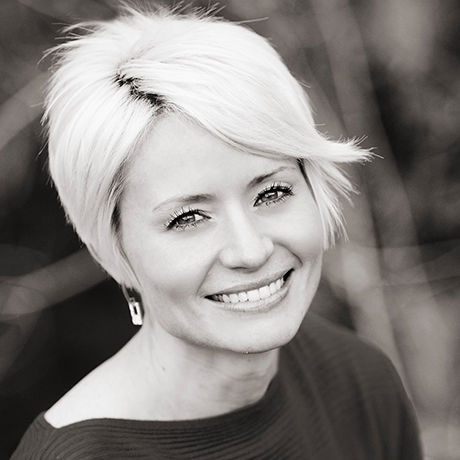 Hannah L. Clark is an author, illustrator, mixed media folk artist, and creativity guru. She graduated from UVU with a Bachelor's degree in English Lit studies, and from there began writing her first novel Legend of the Cobbogothians.
After publishing her second novel The Lemorian Crest, and spending nine years building her writing career, Hannah was forced to take a two year break from writing due to illness. She filled this void by focusing on another life long dream to become a children's book illustrator. After several online classes, and MANY hours of practice, Hannah accomplished her goal to illustrate, and published her first children's book In My Imagination in December 2017. Sam Zooms to the Moon, and Ember and Ash quickly followed.
In August of this year, Hannah and her husband Michael founded Hannie Clark Creative. HCC is a website and social media platform focused on educating and encouraging others to discover, apply, and celebrate the healing power of creativity in their daily lives. Hannah has also spoken at BYU, various schools in Utah, and is a writing and mixed media art instructor for Skillshare.
Local partners
Industrious is a premium workplace platform, blending five-star service and stunning design to provide an unparalleled workplace experience for established professionals. Businesses need great work environments in order to grow and succeed but very few are actually able to execute on this core necessity due to complicated, opaque and expensive processes. At Industrious, we make people excited and proud to go to work by enabling businesses of all sizes to deliver a welcoming, high-quality workplace. Outsourcing workplace solutions to Industrious gives companies a better, more flexible office space than they can create on their own.
Engage your prospects and customers with high quality print production, customized direct mail and marketing strategies, targeted database management, and turnkey services. We are not just a vendor, we are your partner.
We are a full service printing and mail marketing company, providing clients with the highest level of quality and service for over 60 years!
Dumac is a privately owned and operated business that is rooted in Salt Lake City, Utah serving clients on a local and national level.
We provide printing and direct mail marketing services in house, for a smooth turn-key approach to your marketing campaigns. Because we offer a full range of services for virtually all types of design, production and mailing services, at one convenient location, our clients can take advantage of cost saving efficiencies that other companies cannot provide.
Not to mention, we have some of the best employees who know the industry and specialize in multiple fields. Most employees at Dumac have at one point been a client. We understand what it takes from both parties to complete a project the right way, from inception to completion.
Location
Hosted at Industrious
10 West Broadway, Suite 700
Salt Lake City, Utah United States 84101
When November 30, 2018
8:30am - 10:00am