About the speaker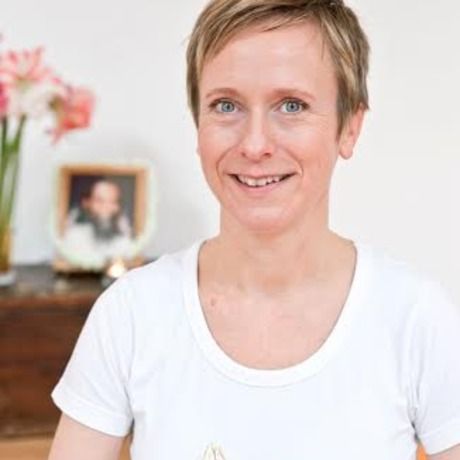 Hanna Summanen is a yoga studio owner, as well as a consultant and facilitator. She is on a mission to empower people to take charge of their health and feel better in the workplace and more broadly, in their lives. She first discovered yoga 15 years ago during a burn-out after many years of corporate life in the automotive industry and management consulting, and later integrated yoga into her career.
As a yoga teacher, in 2010 Hanna co-founded Sampoorna Yoga Studio in Brussels – one of the first and most renowned spaces of its kind. Located in the heart of Brussels, it is a haven of peace where one can practice authentic yoga.
In her role of management consultant and facilitator, Hanna runs her own business, ChangeMatters. She leads training workshops, facilitates team buildings and provides team coaching for multinational companies and the European institutions.
At CreativeMornings Hanna will be speaking of humility, linking this theme to the teachings of yoga philosophy and mindfulness. She will share her experiences on how being mindful and letting go of your ego has helped her widen her perspectives, be more creative and at ease.
Favorite quotes from this talk See all
"

Humility creates the right conditions to learn. — Hanna Summanen
"

Status tend to come and go so identifying with that would be wrong identification. — Hanna Summanen
"

Ego is something else than yourself; it is the perception of what we are in separation from everything else. — Hanna Summanen
"

When you're calm you can make choices about your reactions, you can choose to react from the ego or sometimes not. — Hanna Summanen
65

Lovely Attendees







see everyone