Günes Seyfarth on #Invest
February 21, 8:30am - 10:00am CET. Hosted at WeWork
part of a series on Invest
About the speaker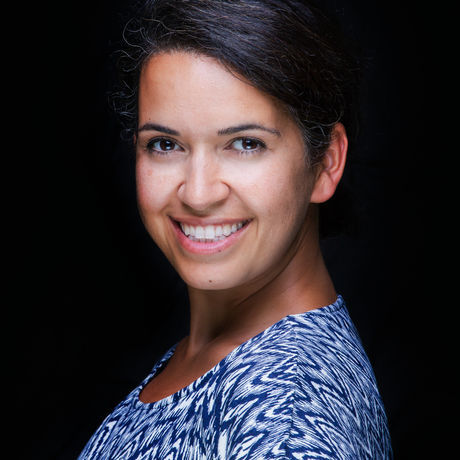 "10 years ago I founded the Karl & Liesl e.V. kindergarden – named after Karl Valentin and Liesl Karlstadt – two popular comedians. They once said one sentence that stuck with me: "We don't need to educate our kids - they follow us anyway. So invest in yourself rather than telling others what to do."
I personally grew up by being the youngest and uneducated one in my peer groups. That growing doesn't just mean learning theoretically but trying to make it real. As someone who loves startups and being an entrepreneur, I learnt that startups need not just creativity but also solid financial stability because lacking money means living in a survival mode. And when you are in survival mode, you lack creativity and innovation (a death for many startups). So I saw through the years that fundraising money is the key to enable people to grow. In my talk, I will also address different types of fundraising and what I have learnt during those periods.
Making the difference means investing in yourself and developing everyday new skills to give the best you can for your clients and people."
Local partners
Additional details
Günes is a doer. As a guest-worker child of Turkish origin, she has internalized both cultures and tries to improve conditions on both sides wherever possible. As a dance teacher and graduate in business administration, she found herself in the ShareEconomy and founded Mamikreisel. After 4 years of secondhand and 960,000 members in Germany, it was time for something new. As an entrepreneur, she now looks after the financing of various startups such as the mission of the first German woman into space with the initiative The astronaut to create role models for women and girls, produces the first real fruit gums made of 100% fruit with her StartUp Fruitiverse GmbH and brings entrepreneurial thinking and acting into the minds of schoolchildren from the age of 12 years with their nonprofit organization Next Entrepreneurs gUG. In her free time, she is involved as a board member of Foodsharing Munich e.V. to reduce food waste and in the association Eine Schule Für Alle e.V. for a fairer school system in Bavaria. As a mom of 3 children, it is not surprising that she solved her own care problem by founding her own Kita Karl & Liesl e.V.
She lives with her husband and children in Munich and has been holding her Christmas dinner for everyone who wants to celebrate together for 5 years now.
Location
Hosted at WeWork
Neuturmstraße 5
Munich, Bavaria Germany 80331
When February 21, 2020
8:30am - 10:00am