GUIDO GUERZONI on Curiosity
February 16, 8:30am - 10:00am CET. Hosted at EDIT
part of a series on Curiosity
About the speaker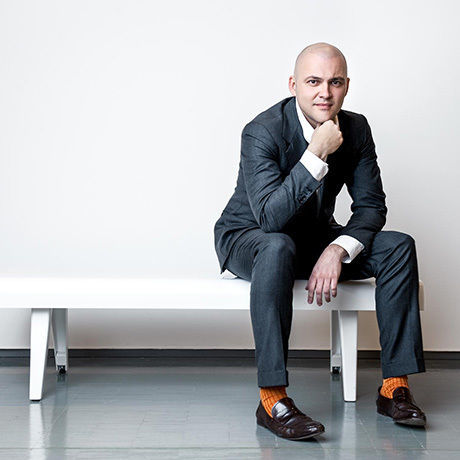 Guido Guerzoni graduated with honors in 1992 in Business Administration at "Luigi Bocconi" University, where in 1996 he obtained his Ph.D in Economic and Social History. For twenty-five years he has been dealing with art economics, management of cultural institutions, museum studies and urban regeneration projects. He has taught since 1996 at "Luigi Bocconi" University, where he is in charge of the course "Museum Management" in the graduate program "Economics and Management in Arts, Culture, Media and Entertainment". He is Project manager of M9 museum and member of the Board of Polymnia Srl, branches of the Fondazione di Venezia, managing since 2007 the project of M9 museum district in Venice. Deborah Loeb Brice Fellow at The Harvard University Center for Italian Renaissance Studies, winner of full-time research fellowship at the .Getty Research Institute in Los Angeles, visiting professor at the Victoria and Albert Museum and Christie's Education in London and senior research fellow at the University of California at Davis. He published more than hundred academic books and articles, of which 40 international, including his latest titles: Museums on the map 1995-2012, Allemandi 2014 and Apollo & Vulcan, The art markets in Italy from 1400 to 1700, Michigan State UP, 2011. He contributes with RAI, Il Sole24ore, Espresso Group and Il Giornale dell'Arte.
Local partners
SiteGround is an international IT company, specialising in web hosting solutions for websites of all sizes. Founded in 2004 in Bulgaria, they have a rapidly growing customer base from all over the world. Today they offer local services in Spanish and Italian, and power over 1 000 000 domains in 5 data centres on 3 continents. Their team is constantly growing in numbers and locations, currently comprising of more than 500 people in 6 offices in Bulgaria and Spain or remotely in over 13 countries.
SiteGround's core philosophy is craftsmanship and building innovative, and creative solutions. By supporting CreativeMornings chapters in Spain, Italy and Bulgaria, they want to nurture and further contribute to the development of the creative community on a local level.
EDIT, acronym of Eat Drink Innovate Together - a new format in the food & beverage industry with the most innovative contemporary trends such as co-working and sharing economy. A 2,500 meter location in a former factory reconverted to a food destination organized into 5 main areas - bakery cafè, brewery and pub, cocktail bar, restaurant with open kitchen and the shared kitchens where amateurs, professionals, as well as small caterers can rent spaces and tools to work. An experimentation territory opened to all enthusiasts who want to create with their own hands, rediscovering the simple pleasure of cooking.
Location
Hosted at EDIT
via Cigna 104/A
Turin, 10122
When February 16, 2018
8:30am - 10:00am