GoodThingsGuy, Brent Lindeque
October 25, 8:30am - 10:00am SAST. Hosted at WeWork Rosebank
part of a series on Flow
About the speaker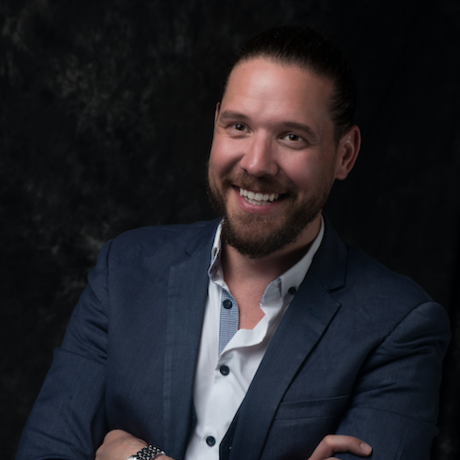 Before Good Things Guy, the online Good News site was born, Brent Lindeque did something. What started as a simple idea to try and better one person's day, turned into a global event carried out by millions of people. The 'RAK initiative' was all about giving back & helping those in need.
It all started when Brent Lindeque, a young South African, turned the reckless drinking game Neknominations on its head – by using his nomination to instead perform a random act of kindness. By giving a homeless man a R20 meal, and using the power of social media to "pay-it-forward" his nomination went viral and to date has been featured locally on Carte Blanche, Espresso, 5Fm, eNCA, News24, Radio702 and internationally on Mashable, Huffington Post, CNN, BBC, Sky News, Oprah and even Ellen Degeneres to name a few.
Lindeque saw himself becoming a LeadSA Hero, was selected as one of Africa's most promising Entrepreneurs and also chosen as one of the prestigious Mail & Guardian Top 200 Young South Africans.
More importantly, his small act of kindness spawned hundreds and thousands of similar videos, reaching and physically improving millions of lives and in addition creating 3 dedicated feeding schemes in Canada, the USA and Ireland that are still running to this day.
Local partners
Digital publishing company Between 10and5 publishes a daily website at 10and5.com (you're reading it!) that serves as a curated online showcase of the best that the South African creative industry has to offer across a broad range of categories: graphic design, advertising, illustration, art, fashion, film, photography and music. We publish daily stories; written and video interviews with artists, designers and creative entrepreneurs; and original content series – weekly, monthly and annual.
WeWork's Johannesburg coworking spaces are a gateway to success in the City of Gold. With beautifully designed lounge areas, sleek private offices, and ample conference rooms, our shared workspaces have everything you need to get down to business—whether you're new on the scene or fully established. Plus, you'll have access to our global network of innovators and entrepreneurs spread across more than 300 WeWork locations around the world. To elevate your business amid a vibrant community of professionals, join WeWork today.
Additional details
October's theme is Flow.
"Activate your flow and let it carry you where you need to go."
Our Mexico City chapter chose this month's exploration of Flow and David Espinosa illustrated the theme.
Location
Hosted at WeWork Rosebank
The Link, 173 Oxford Rd, Rosebank
Johannesburg, Gauteng South Africa 2196
When October 25, 2019
8:30am - 10:00am