Giving life to the Less Good Idea
March 1, 8:30am - 10:00am SAST. Hosted at Vega
part of a series on Symmetry
About the speaker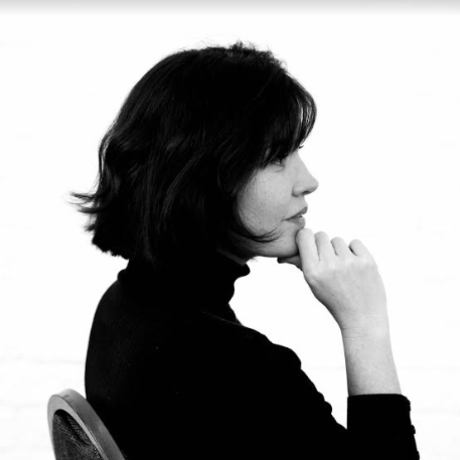 Bronwyn Lace (1980, Botswana) completed her BAFA at the University of Witwatersrand, Johannesburg in 2004. Site specificity is one of the things that stirs her imagination into life. Lace focuses her practice on the relationships between art and other fields, including physics, museum practice and philosophy. She elects to work with found, recycled and repurposed elements and often builds her intricate installations responsively and in situ. Lace's exhibitions include 2018 'Mirror/Mirror, a solo at Everard read, Johannesburg, South Afrca; 2017 'Bred in the Bone', a solo exhibition at Circa, Cape Town, South Africa; 2017, 'Southern Abstraction, group exhibition at Everard Read, London, UK; 2017 'Dead Gardens', a group show curated by Olimpia Bera, Cluj Napoca, Romania; 2016, 'KulturKontakt', a group exhibition as part of the Austrian Federal Chancellery 2016 residency, Vienna, Austria; 2016, 'Bronze, Steel and Stone', group exhibition at Everard Read, London, UK; 2015 'Response', a two person exhibition, Johannesburg, South Africa; 2015, 'Response' a exhibition presentation delivered at the National Smithsonian Museum of African Art, Washington, USA; 2014 'Teeming', solo exhibition at SpekePhotographic, Johannesburg, South Africa; 2013 'Resuscitate', solo exhibition at Nirox Project Space, Johannesburg, South Africa; 2012 'A Tendency Towards Complexity', solo exhibition at CIRCAonJellico, Johannesburg, RSA. In 2013 Lace co-completed a commissioned book and film related to collaborative community projects she has co-initiated in South Africa. Lace is currently the director of The Centre for the Less Good Idea, an interdisciplinary incubator space for the arts based in Maboneng, Johannesburg. Founded by William Kentridge, the Centre creates and supports experimental, collaborative and cross-disciplinary arts projects. Lace lives and works in Johannesburg, South Africa.
Local partners
Additional details
February's theme is SYMMETRY
What do a planet, an attractive face, and a snowflake have in a common? Symmetry.
Symmetry is prevalent throughout life. You can fold a sunflower in half, stories have an arc, and the human body can bend and create mesmerizing shapes. There are also irregularities that enhances life; it adds beauty and complexity. If there's symmetry in nature, then there must be a kind of symmetry in the way we lead our lives.
Symmetry cannot be possible without asymmetry, the same way sadness magnifies joy.
Alan Lightman wrote in The Accidental Universe, "I would claim that symmetry represents order, and we crave order in this strange universe we find ourselves in." But chaos will happen whether we like it or not, it's how we respond to it that either creates order or more chaos.
When in chaos, create your symmetry.
Our Saint Petersburg chapter chose this month's exploration of Symmetry, Anna Fadeeva illustrated the theme, and Mailchimp is the presenting partner.
Location
Hosted at Vega
444 Jan Smuts Ave, Bordeaux, Randburg
Johannesburg, Gauteng South Africa 2194
When March 1, 2019
8:30am - 10:00am