Gina Crotts
December 28, 8:30am - 10:00am MST. Hosted at Studio Elevn
part of a series on Context
About the speaker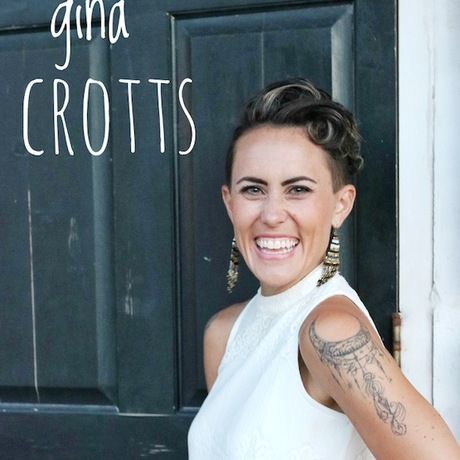 Writer, artist, birthmom advocate, and public speaker- Gina Crotts
Growing up in Utah County, unwed pregnancy by age 19, Gina always found herself outside of the Utah cultural box. Shorty after placing her baby girl for adoption in the fall of 2000, she started her own non-profit organization, Birth Mother Baskets. Her goal was to provide hope, support, and courage for birthmothers, post placement.
After fourteen years of running Birth Mother Baskets and being an adoption advocate, Gina stepped away to pursue a corporate job as a Creative Arts Manager.
A severe concussion in 2016, led Gina back to rediscover her true passion for writing. She left the comforts of the corporate paycheck and is now writing a memoir.
Gina still lives in that cultural bubble of Utah County with her husband and three children. She enjoys changing people's perception of birthmothers and their place in adoption.
You can find her writings at ginacrotts.com or follow her on Instagram at @ginacrottswriter.
Local partners
Studio Elevn is a community built on the ideals of connection, collaboration and creation. Members work together to provide creatives the space, support and services needed to make their dreams and projects a reality. Providing space and additional marketing reach, Studio Elevn develops salt lake's chapter as a tool in which to reach its own mission.
MBMorg is a BCorp idea to build a community of marketers marketing community. Primary strategist Maggie Oyler and the team of specifically trainted marketers will donate strategy and implementation time to ensure the success of the campaign. Newly launched, the opportunity to develop strategies for creative morning's will create a template for future projects and highlight the companies abilities.
Location
Hosted at Studio Elevn
435 W 400 S
Salt Lake City, Utah United States 84101
When December 28, 2017
8:30am - 10:00am