George Plesu on Radical
–
part of a series on Radical
About the speaker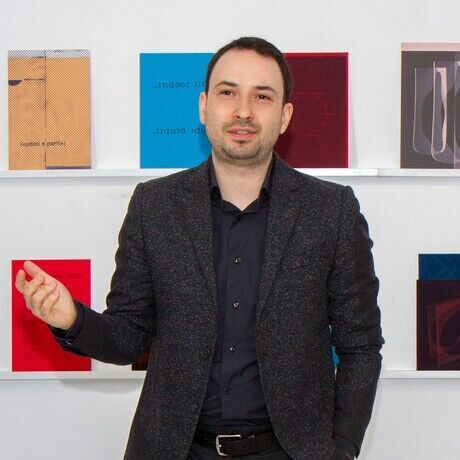 George Pleșu is a cultural manager, art lover, and Iași enthusiast. As the president of Altlaşi Cultural Association, he is the editorial coordinator of Altlasi.ro website (since 2010), and director of Borderline Art Space (since 2015) - the first contemporary art gallery in Moldova. Last year he opened Art+Design, a hybrid cultural space that combines an art, architecture, and design bookstore with a platform for cultural events like debates, live acts, performances, and video art & film screenings. In a bid to promote equal access to art, his most recent project, 'Afterschool', involved sending an art exhibition kit in form of a 32 pages newsletter with Dan Perjovschi's drawings to all 6300 schools in Romania.
Additional details
We are very excited to have George Plesu represent Iași in this special national CreativeMornings feast!
The event will be in Romanian and in order to attend you have to register on the city page you belong to. The night before the event you will receive the zoom link on your email. In a time when we live in uncertainty and digital tiredness, while longing for the face-to-face interactions with the communities we love and appreciate so much, we are more determined than ever to show how the power of being together can strive! ❤️
The CreativeMornings universe landed six years ago in Romania with our first local chapter: CreativeMornings Bucharest. Over the years the #CreativeMornings vibe has spread to CreativeMornings Timisoara, Cluj-Napoca and CreativeMornings Iasi.
As the 4 local hosts: Elvira Lupşa, Ștefania Robu, Andreea Negruti and Andreea Iager Tako, we have kept in touch and supported each other from a long distance and always wished we could do something together. Now, physical distancing has brought us closer together online. We have been planning an online gathering that we feel can make a difference for our local communities but also to our greater community of resilient, creative minds.
Join us in this premiere event that reunites 4 cities, 4 micro-communities and 4 very different speakers that will explore #CMRADICAL as a reality, as a thought, as way of being or of acting. What an incredible effort of coming together! Andreea Vrabie, one of the founders of CreativeMornings Bucharest, kindly accepted to be our master of ceremonies, weaving our guests' stories together.