Jonathan Webb, Geof Rochester and Ramel Bradley of AppHarvest
September 18, 8:00am - 9:30am EDT. Hosted at Zoom Conference
part of a series on Spectrum
About the speaker
A marketing and corporate social responsibility leader with decades of experience, Geof Rochester has worked closely with AppHarvest since its founding. In 2020, he joined the company full-time as Chief Marketing Officer to build out the marketing department to enter retail. His background includes serving as Chief Marketing Officer of The Nature Conservancy, where he led novel collaborations with major companies including Macy's, Subway, Harley-Davidson, and Univision. Before joining The Nature Conservancy, Geof held marketing leadership roles at World Wrestling Entertainment, Showtime, Comcast, Radisson Hotel Group, and Procter & Gamble. Born in Barbados and raised in Brooklyn, Geof earned his bachelor's degree from Georgetown University, where he worked with the basketball team during the tenure of Coach John Thompson and star Patrick Ewing. He also holds an MBA from the Wharton School of the University of Pennsylvania. Geof has served on boards of numerous environmental organizations, including ecoAmerica and Sustainable Brands.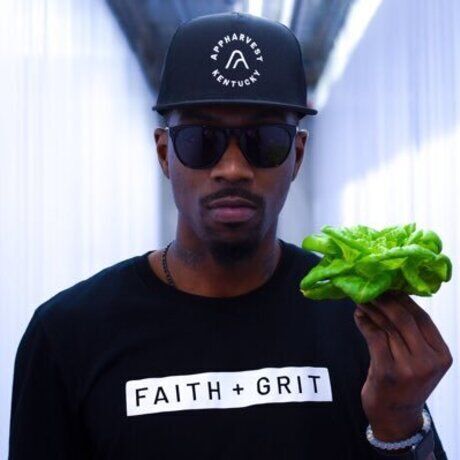 Ramel Smooth Bradley is a former starting point guard for the University of Kentucky, the winningest program in college basketball. Ramel graduated with a degree from the College of Agriculture, Food and Environment then played basketball professionally in Europe and the Middle East for nine years, with stops in Croatia, France, Israel, and Turkey. On a visit home to Brooklyn, he saw firsthand how a lack of access to affordable, healthy food caused difficulties for his family and community. He returned to Kentucky to join AppHarvest and leads outreach efforts throughout the region.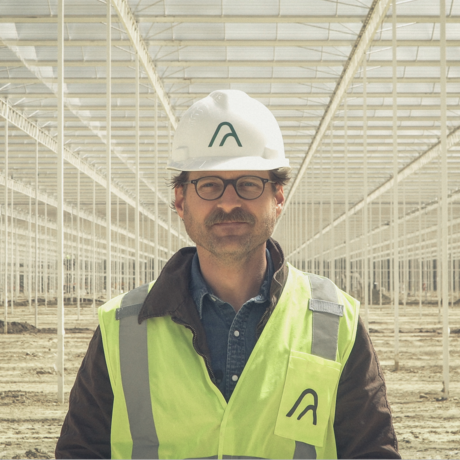 Kentucky native Jonathan Webb is turning his dream of a high-tech farming hub in Appalachia into reality with AppHarvest. The company is building some of the largest indoor farms in the world, combining conventional agricultural techniques with today's technology to grow non-GMO, chemical-free produce. The company's first greenhouse will span 60 acres and open in the second half of 2020 in Morehead, Ky.
Why locate in Appalachia? Like many Kentuckians, Jonathan grew up knowing of the devastating job losses in the region. His grandmother was raised in Whitley County, where a coal mining accident killed his great-grandfather. Jonathan strives to work alongside the hard-working men and women of Eastern Kentucky and build a resilient economy for the future.
Before founding AppHarvest, Jonathan worked with the U.S. Department of Defense on what was then the largest solar project in the Southeastern United States. The project aimed to help achieve a White House goal of ensuring the military receives 20% of their electricity from renewable sources by 2025.
Additional details
Zoom details will be shared via email for all registered attendees!
Location
Hosted at Zoom Conference
Details to Be Shared Upon Registration
Lexington, KY United States 40508
When September 18, 2020
8:00am - 9:30am