About the speaker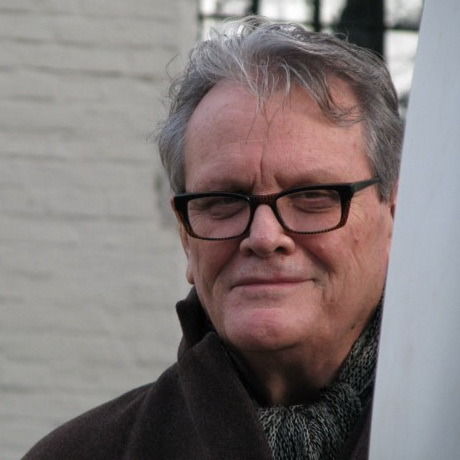 Born in 1943 in Phœnix Arizona, Garrett List is a composer, musician and music educator. Receiving his degree from the renowned Juilliard School of Music, he left his footprint on the New York musical scene as a trombonist and an upstart composer from 1965 - 1980.
Upon coming to Belgium, he created the Classe d'improvisation at the Royal Conservatory of Liège. Today, through the Orchestra ViVo!, he has dedicated himself to the creation of a new music. This ambitious project with its innovating and unifying character, is the logical follow up of List's search for new ways to bring people in harmony through music.
This Flash Mob in Liège's Guillemins railway station gives an idea of Garrett's recent work…
At CreativeMornings Brussels, Garrett's talk promises to fascinate: its title is The role of music in a world in perpetual crisis!
Favorite quotes from this talk See all
"

We like to put things into boxes. These boxes are good for selling things, but they are not necessarily good for the way the human mind thinks or works. — Garrett List
"

Eclecticism is what we're talking about at Crossover. It's the mixing of different styles because people communicate with one another. — Garrett List
"

The world has probably always been in perpetual crisis—now it has come to a breaking point — Garrett List
"

Eclecticism is a natural cross-breading between people. That is what crossover is. — Garrett List
63

Lovely Attendees




see everyone