Lovisa and Philip talks about the making of the documentary The Next Black.
About the speaker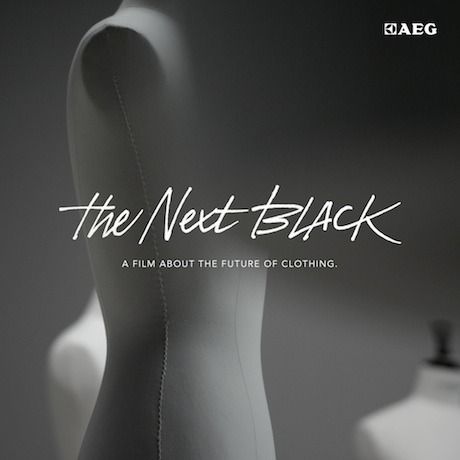 please notice, this event will be held in the evening, October 8 19:00-22:00
'The Next Black' is a 45-minute documentary by AEG and Stockholm creative agency House of Radon , that gives us a peek into five vastly diverse fashion studios working on the next big breakthrough in clothing. Celebrated in international media, from Mashable to Monocle to Fast Company.
The producers behind the film, Lovisa Sunnerholm from AEG and Philip Marthinsen from House of Radon, will make an introduction, followed by the screening In the Absolut lifestyle showroom, the Absolut Atelier!
Watch the trailer here: 'The Next Black - Official Trailer'
The film introduces the viewer to some of the world's leading fashion innovators, including Rick Ridgeway, vice president of sustainable manufacturing at Patagonia; Nancy Tilbury from wearable-tech firm Studio XO; Suzanne Lee of BioCouture, a line of garments grown using cellulose-producing bacteria; Sophie Mather from Yeh Group, a company that pioneered a way to dye clothes using zero water; and Matt Hymers and Klaus Rolshoven, who head up smart clothing at Adidas.
Studio XO shares their Lady Gaga dress, which blows bubble
Biocouture produces material by natural, biological processes.
Adidas works to optimize clothing for peak human performance.
Favorite quotes from this talk See all
"

We as a filmmakers, it's not about giving exact answers, but explore something we find interesting and rise questions — Lovisa Sunnerholm & Philip Marthinsen
"

We are living in a throw-away fashion industry. Instead to carry about what we already have, we just buy new things. — Lovisa Sunnerholm & Philip Marthinsen
133

Lovely Attendees







see everyone