FieldTrip: Okonomiyaki with Chef Junko from Tokyo
– Hosted at Kitchen
part of a series on Insecure
About the speaker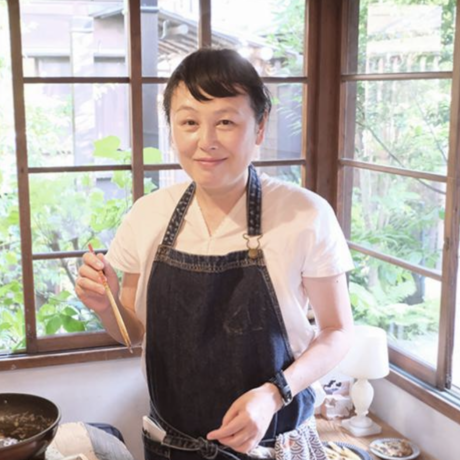 Hi, I am Junko @COMEkitchen from TOKYO. I am a wine & food writer and a certified tour guide. In addition, I have been attending Japanese cookery course for over 15 years. For me, food is always the gateway to new places encompassing wonderful cultures. I would like to share the Japanese food culture through hands-on cooking.
Local partners
Additional details
Let's meet at the kitchen on more time to learn about Okonomiyaki, a Japanese savory pancake containing a variety of ingredients in a wheat-flour-based batter; it is an example of konamon. The name is derived from the word okonomi, meaning "how you like" or "what you like", and yaki meaning "cooked".
Chef Junko will give us a tour through Japanese food culture and Yanesen, Tokyo.
Gathering your tools & ingredients:
Tools: Knife and chopping board, Frying Pan, Ladle, Grater or Zester, Mixing bowl (medium size) e.g. Oxo 3 quart, Spatula, Turner, Dinner plate.
Ingredients: ½ cabbage (approx. 300g) wash & chop coarsely and drain the water, 50g Yamaimo (yum potato) peel the skin and grate, 100g seafood (octopus, scallop, clam, small shrimp etc..) slice into roughly ½ inches, 1tsp gari (sushi ginger) chop coarsely, 2 eggs, 80g cake flour or all-purpose flour, 100ml water, 1 tsp (5g) Japanese soup stock granules, 1tbsp veg oil.
This event is virtual via Zoom.
Location
Hosted at Kitchen
Virtual
San Francisco, California United States
When
–