Facebook Live: Kauri Salonen
– Hosted at Facebook Live @CreativeMornings/Helsinki
part of a series on Radical
About the speaker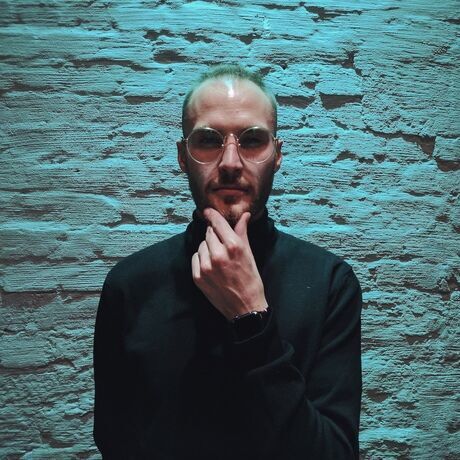 Smart, Insightful, Sustainable, Utopian. (SISU)
Kauri's talk is about nurturing and championing a Change-Ready mindset while shifting the paradigm from independent thinking to a collective one.
He asserts that we should all be designers, driven by intellectual curiosity and striving for masterful solutions and executions. He believes that when we learn together, we teach each other – so let's share and build the future as one.
Kauri Salonen is a real fire-starter. As a systems thinker, advocate of rational, target-centric thinking, and innovative solver of large-scale design challenges –he's a recognized expert at taking digital-driven businesses to the next level.
Kauri's experience includes digital marketing, venture development, and management consulting. For example, he helped Finnair and Alipay launch the world's first in-flight mobile payment method, and has rolled out various other digital transformation initiatives into production in ways that have positively impacted the lives of hundreds of thousands of consumers and thousands of employees.
Local partners
The team of doers who dream big.
Co:Lab is a paradigm shifting venture design studio. We collaborate and work with leading companies, brave entrepreneurial talent, and next-level freelancers that share our progressive, future-oriented growth mindset — and our polite but radical attitude.
Our belief is in disruptive, bold ideas with massive potential for societal impact, sustainability and — obviously — heaps of commercial success. Guiding beyond mere ideas, we help set up new co:ventures together with our pool of intelligence experts, developer and design senseis, specialist industry insiders and enabling advisors.
Creative community. Efficient Networking. Business Club.
Design Club helps companies to rebuild and create new business opportunities through design. We build bridges between companies. From the world of design we bring creative thinking to customer relationship management.
Additional details
URGENT NEWS - PLEASE READ! EVENT POSTPONED TO 4.12.2020.
The health and safety of our volunteers, speaker and partners is of our highest priority.
After our team's careful consideration, and in light of the ongoing Coronavirus (COVID-19) developments, we are due to force majeure circumstances postponing tomorrows event to next Friday 4.12.
Rescheduling Kauri´s talk will enable us to provide the experience that you, our dear community, all of the volunteers, speaker and partners expect and deserve in a safe environment.
Thank you in advance for your compassion and understanding. We miss you, stay safe and see you next week 
Location