Fabian Bolin - co-founder WarOnCancer
June 29, 8:00am - 9:00am CEST.
part of a series on Commitment
About the speaker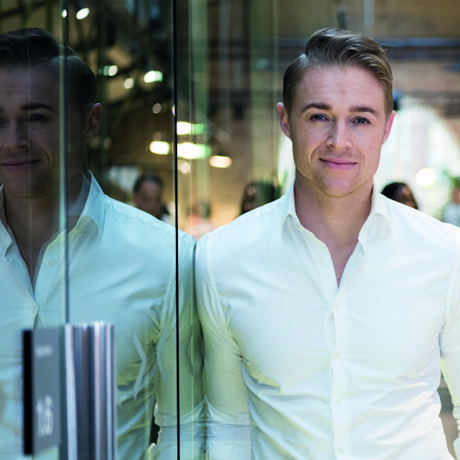 Fabian Bolin is the CEO & Co-founder of WarOnCancer AB, a digital health company aiming to make the world a better a place for everyone affected by cancer - today and tomorrow. The company is on a mission to accelerate healthcare through enhanced patient self-management, improved research and treatment programs, and more patient-centric delivery of care. The company is currently developing the WarOnCancer App - a niche community for cancer where patients, survivors and loved ones can share journeys, health data, boost health literacy and build their own tribes.
Events in Fabian's own life are what led him to embark on what he now feels is his purpose in life: helping everyone affected with cancer. Following business studies at Stockholm School of Economics in 2011, Fabian went on to pursue a career in investment banking at Citigroup in London. After two years of working as a bonds trader, Fabian resigned to follow his passion to work in the film industry. In 2013, Fabian graduated from a one-year method acting course at Brian Timoney Actors' Studio in London and has since appeared in various productions in London and the US.
After being diagnosed with leukaemia in 2015 at 28 years of age, Fabian began documenting his cancer battle on a blog, which quickly gained global attention. His first post, shared over 13,000 times on Facebook has led to over 100,000 messages, e-mails and letter of support to date. By recognizing the power and potential of storytelling and combining it with a strong urge to empower others affected, the idea of WarOnCancer was born. A movement to unite the world.
Fabian won the award "Journalist of the Year 2015" for his blog by CancerRehabFonden and was selected as a Swedish Super Talent 2018 by Veckans Affärer. He was recently ranked No. 1 on the list of most influential in the Swedish MedTech industry 2018.
Local partners
Big Thanks to our partner Helio! Helio pioneered the concept of shared workspace in Stockholm, and is home to a diverse community of more than 400 members. They have 8 centrally located, plug-and-play workspaces for you and your team to grow. If your looking for a place to park your laptop or host a workshop for a day, check out their memberships & spaces here.
When June 29, 2018
8:00am - 9:00am