Erin Daly
April 17, 8:30am - 10:00am EDT. Hosted at Center / Architecture + Design
part of a series on Purpose
About the speaker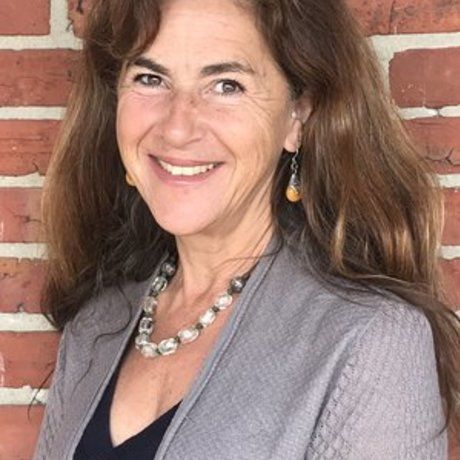 Erin Daly is the Founder and Executive Director of Dignity Rights International, a Philadelphia-based nonprofit organization dedicated to advancing and protecting human dignity and the dignity rights of vulnerable people throughout the world through education, advocacy, and litigation. Current projects include work with the International Organization for Migration to develop a framework on Migration with Dignity, a partnership with the American Bar Association to bring dignity to the practice of law, and litigation and advocacy to protect kids who live in the poorest area of Port-au-Prince, Haiti from the environmental pollution that surrounds them, harming their mental and physical health and threatening their sense of dignity.
Erin is Professor of Law at Widener University Delaware Law, where she also served as Interim Dean. Her research lies at the intersection of human and environmental rights and focuses especially on the right to dignity. She is the author of Dignity Rights: Courts, Constitutions, and the Worth of the Human Person (University of Pennsylvania Press 2d ed. 2020) and Advanced Introduction: Human Dignity and Law (Edward Elgar, 2020). She has also co-published numerous books on environmental human rights and transitional justice and has lectured throughout the world on these themes. She is currently working on the first textbook for lawyers and law students on the right to dignity.
Local partners
Center / Architecture + Design // The Center provides Philadelphia with educational programs, exhibitions, and a public forum to explore architecture, urban planning, and design, allowing visitors the opportunity to understand how these disciplines affect us all in our daily lives. Using our city's distinctive breadth of architecture, pioneering urban design, and manufacturing heritage as the foundation for conversation, we educate the public through talks, exhibitions, publications, hands-on workshops, design competitions, festivals, and children's programming.
Counter Culture Coffee is dedicated to finding and bringing to market the most exciting and delicious coffees in the world. We approach our work with a passion for the ideal of coffee perfection, a dedication to real sustainability, and a commitment to cutting-edge education throughout the coffee chain.
honeygrow is a fast-casual restaurant concept born in Philadelphia in 2012, specializing in wholesome, fully customizable stir-fries, salads, honeybars + cold pressed juices. honeygrow's mission is to connect with each community it calls "home," offering up amazing experiences through the lens of nourishing foods.
Additional details
BYOMug! We're going green(er). Bring your own mug, thermos, or tumbler to help us cut down waste. If you forget, no worries; we've got mugs you can borrow or snazzy recyclable cups with our hashtag on them! #CMPHL
CENTER / ARCHITECTURE + DESIGN
// Getting to the Center //
The Center, located near Philadelphia's City Hall and just across the street from the Pennsylvania Convention Center, is easily accessible by foot, bike, bus, subway, regional rail, cab, + car. For detailed information on public transit options, check out SEPTA.org.
// Parking //
The Center has partnered with Parking Panda to allow visitors to purchase guaranteed parking nearby. First time customers receive a 15% discount. View real-time availability and pricing at many convenient lots and garages on their interactive map. For more parking options, including on-street + unreserved, check out PhilaPark.org.
Location